Become an ambassador for the painting process!
Do you know what the fastest growing hobby is? Painting, and it is moving beyond the Paint and Sip industry. It turns out people learn more when they paint something they care about, their pets . Yet not everyone has the knowledge to paint at home so they can't do it as often as they want to. Enter Paint Your Pet and POP Art Your Pet online courses


Both courses are geared toward first-time & beginners (all ages) - with 20% of profits go back to you as a Paint Your Pet Ambassador.


Sign-on BONUS: take any course on paintwithlovejoy.com for 50% off. You can promote creativity and share your painting with your audience! All thanks to our digital course which is easy-to-use, fun and profitable!
What do you think? Ready to get involved?
Add your email below to initiate the process to become a Lovejoy Ambassador. Further instructions will be emailed to you.
Do you work with a non-profit?!
Set this up as a perpetual fundraiser!
(perfect for animal rescue groups)


20% donated to your cause with each purchase via your link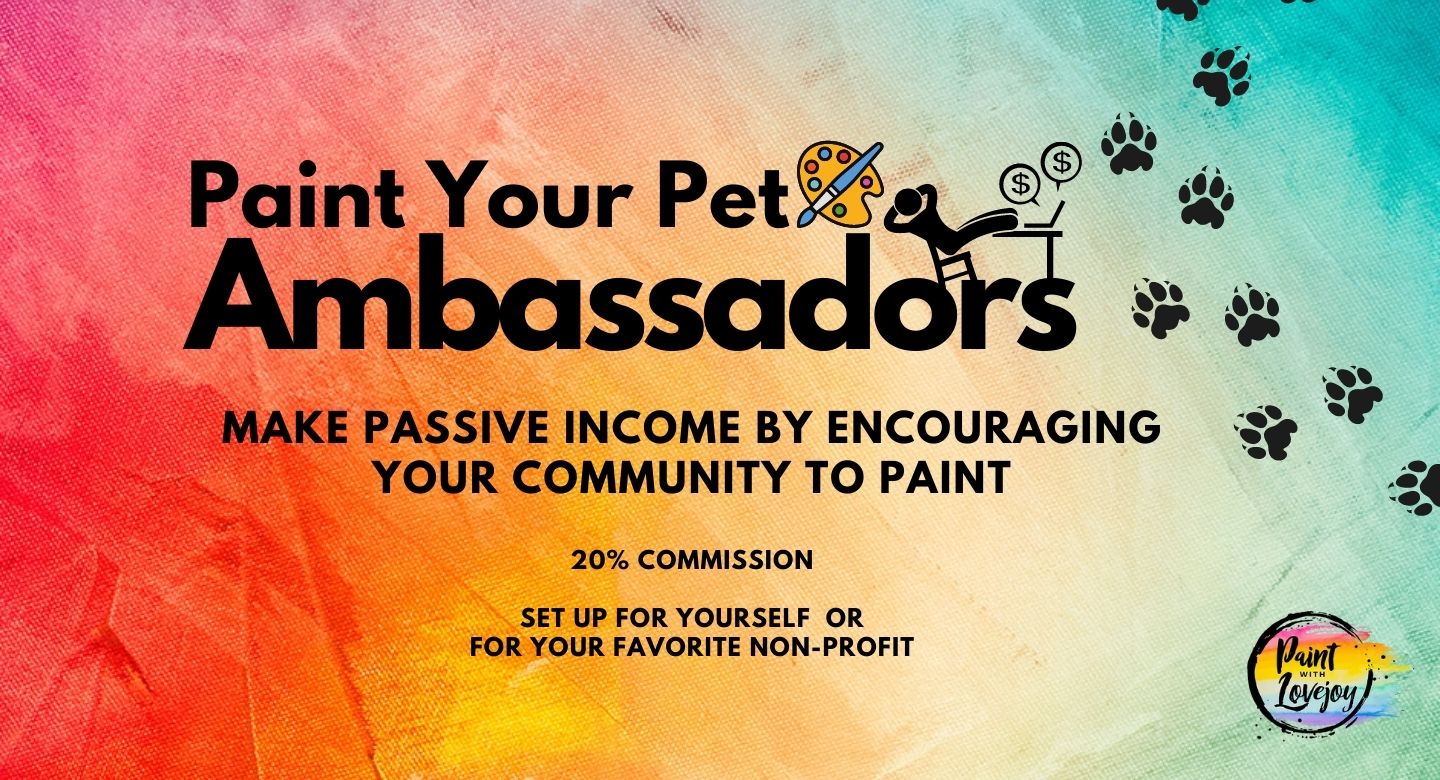 Paint your Pet Ambassador
Paint your Pet course (retails for $147-297)
POP ART your Per Course (retails for $67-147)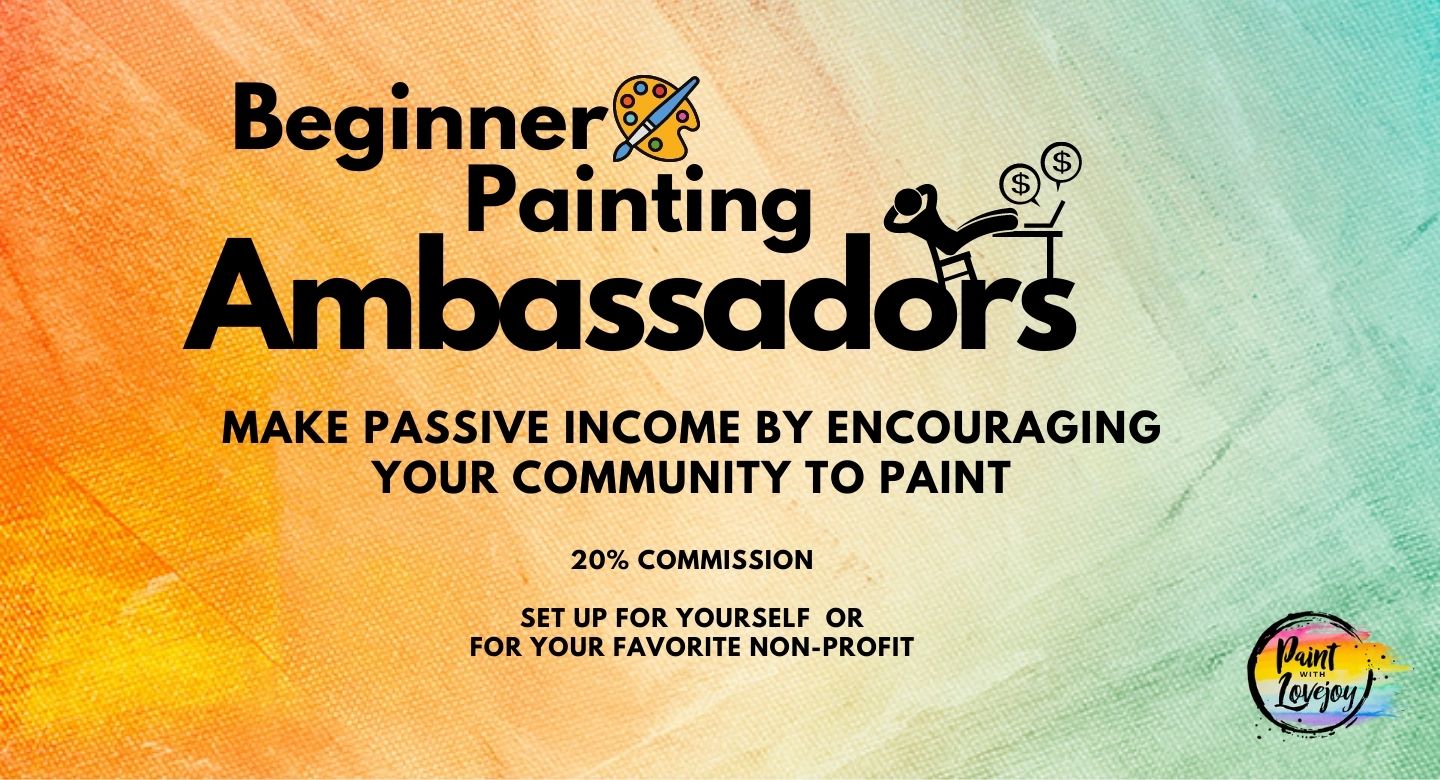 Beginner Painting Ambassador
Other painting courses (retails for $20-165)
Painting challenges (retails for $25-65)
Painting kits (retails for $39-145)
Painting collections (retails for $6-25)
Courses you can sell & make 20% commission