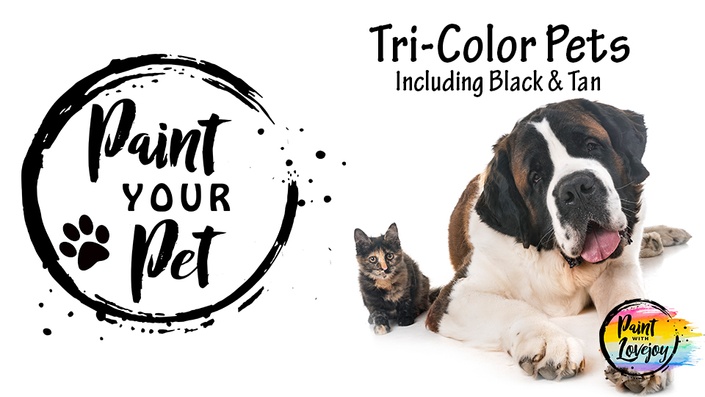 Paint YOUR Pet - Tri-Color Animals (including Black&Tan)
Simple instruction to Paint YOUR Pet at home!
Watch Promo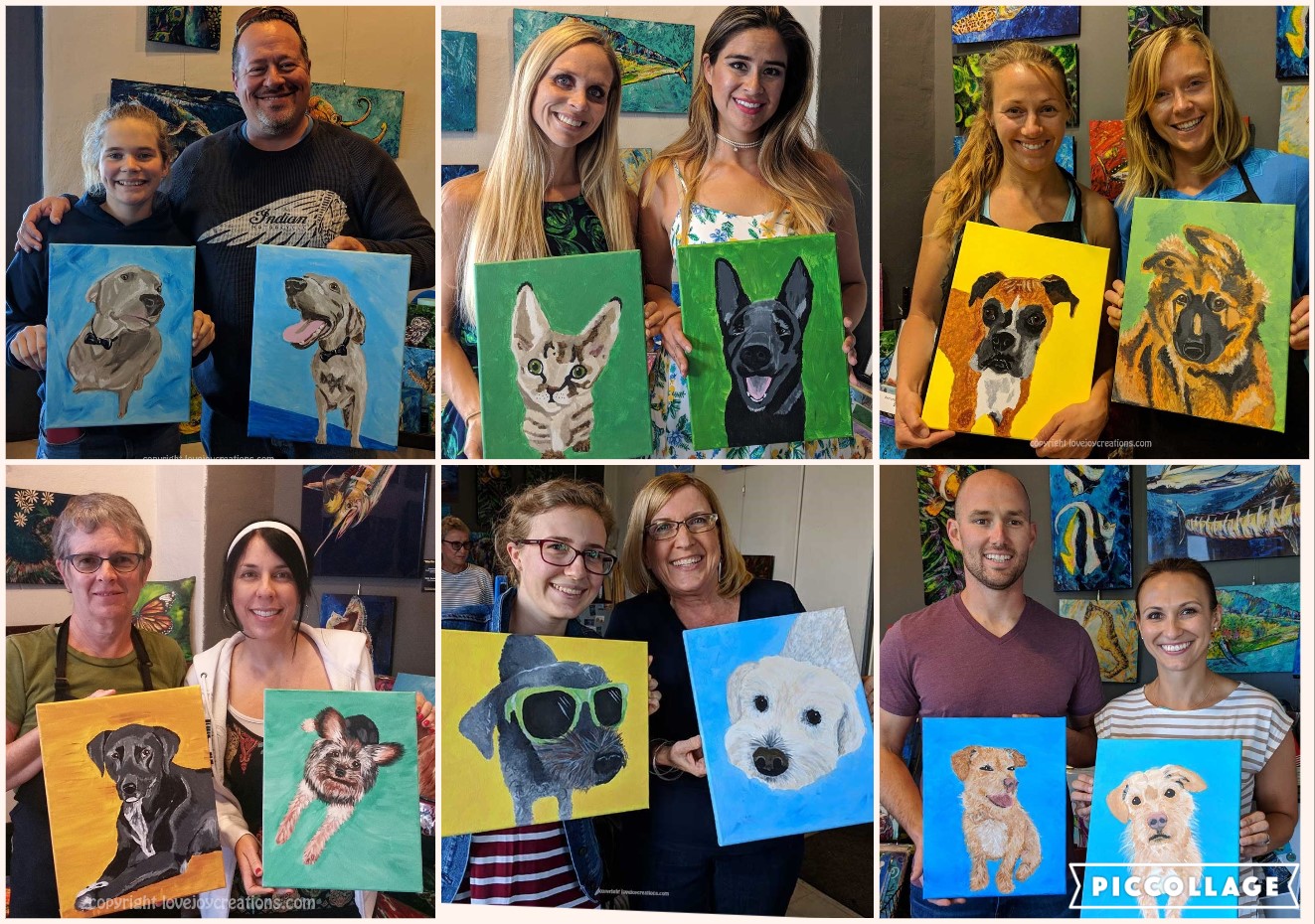 30-day Access to course
(re-enroll if you need more time)
This course is designed for FIRST-TIME & BEGINNER painters
Ages 8-15
Is recommended to do with an adult (each paint your own canvas of the same pet color)
Ages 14+
This is a great course for a foundation ART skill.
What you learn here can be applied to other painting subjects
Ages 21+
I'm glad you are painting. You will love your pet even more after this.
All Ages
Continue to find creative outlets for yourself on a monthly/weekly basis 😊🎨😊


---
Lovejoy has helped over 4000+ students paint their pets.
ALL impressed themselves with what they created!
Slideshow of student work
---

Paint YOUR Pet @Home
In this course you will learn:

How to choose a good pet photo
How to crop & edit that photo
How to transfer the photo to your canvas (using Carbon Paper)
How to mix paint
How to see the "Value Scale" in your pets fur
How to paint stylized eyes that bring life to your painting
How to be kind to yourself as you go through the painting process
You WILL:
Have more fun than you realize
Learn to see the world from a new perspective
Appreciate the beauty of your pet even more
Be more relaxed after painting than when you started
Have a new appreciation for creativity
Have 30-day access to course after purchase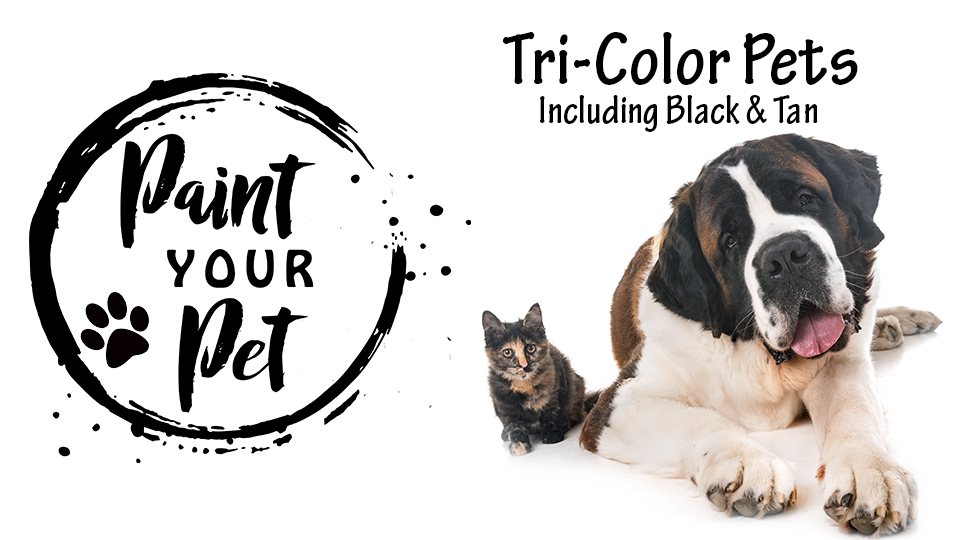 Lovejoy has brought this class to you with the intent of bringing you more fun ways to honor the bond between pets and their owners. This class is delivered in a simplistic and encouraging manner, great for those that have never painted as well as those that have. Lovejoy is a very gifted and positive instructor, she will guide you through not only the steps of painting your pet but also through the mental steps of self acceptance as you do something you have never done before. Trust; as Lovejoy walks you through both processes, (Click here to check out the yelp reviews for her studio classes )
"The only way to fail at painting is to not paint at all."
Painting is like handwriting, everyone has their own style and with practice you will develop skills and a comfort level. Painting is highly therapeutic and healing
---
Important about your Subscription!
This course is set up as a monthly subscription for $99
Recommended to complete this course in 30 days or less
When you are done painting your pet, we recommend cancelling your subscription. When you are ready to paint your next animal, then sign up for the appropriate color and go through the course again. You will learn more the more times you paint and go through this process.
---
Painting SUPPLIES:

1-Painting Surface = 8x10 or 11x14 inch canvas (flat panel or stretched)
2-Brushes = 2 flat brushes and 1 pointy
3-Carbon Paper or Graphite pencil = to transfer the image of your pet
*if you purchase a kit from Amazon, you will follow the graphite transfer, unless you purchase carbon paper
4- Acrylic Paint = as needed based on your pets' fur (see below)
Fur Color
Eye Color
The background color of your choice
Pink nose or tongue showing? you will need red
Optional items = Easel, apron, other brushes, etc...see kit as needed
Lovejoy Recommended Amazon Kit - https://amzn.to/3bb1LGy
* I like the amount of paint and quality of the brushes
**other recommendations in the PDF
---
Student painting!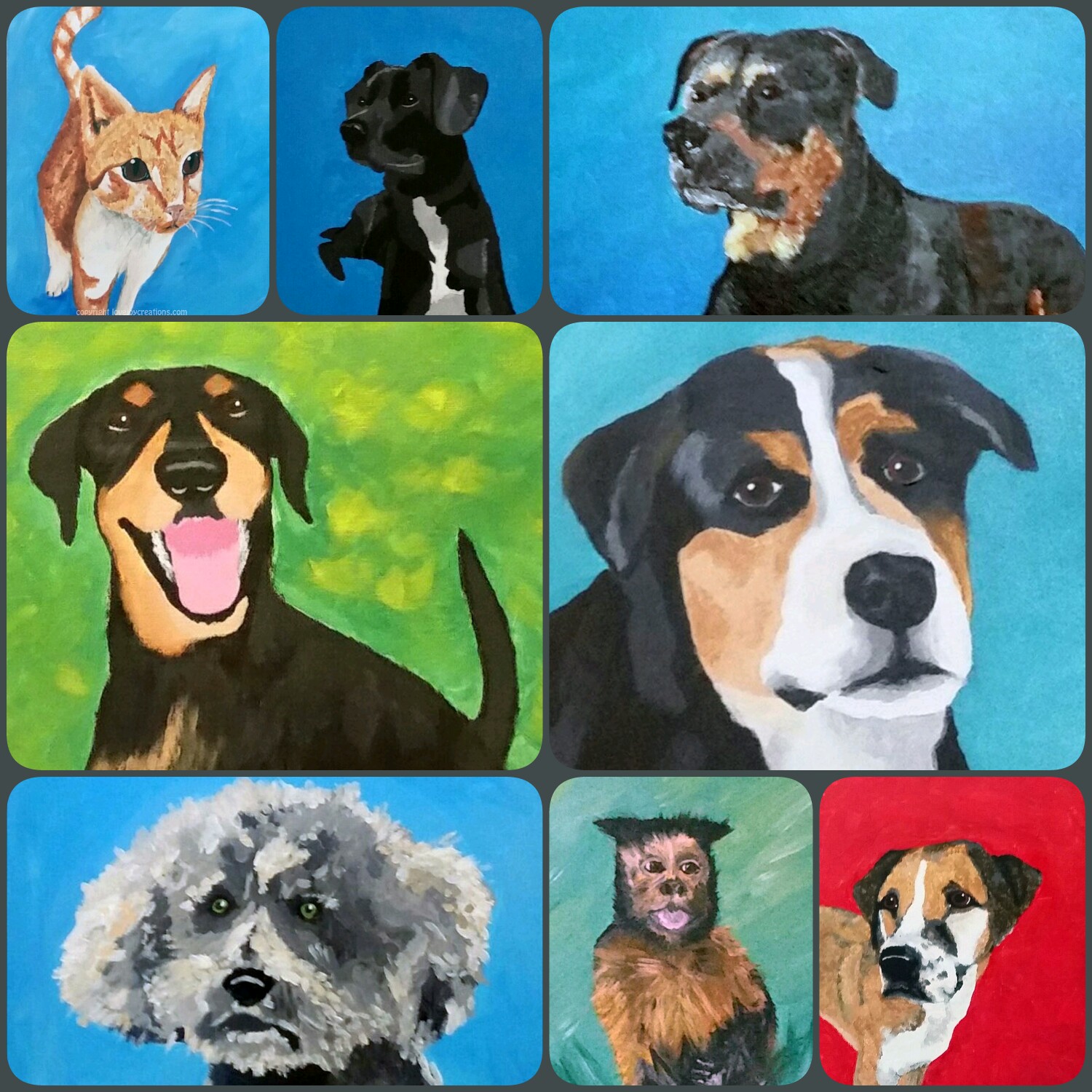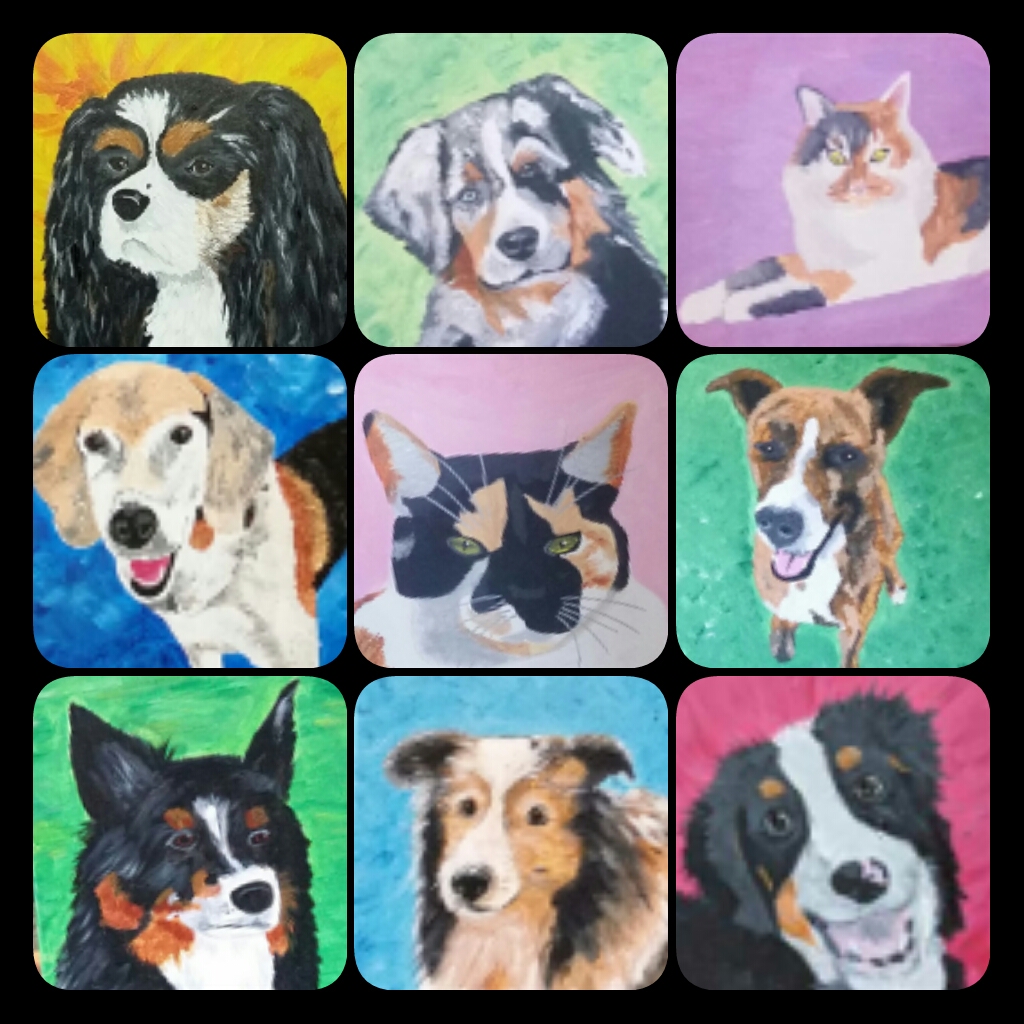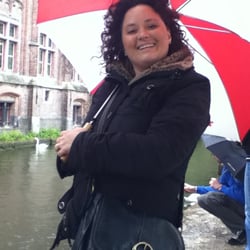 "This was such a fun class. She walked us through each step and we all walked away with works of art to be proud of. She has a great system and it was a ton of fun.!"
- Marjie s., Yelp review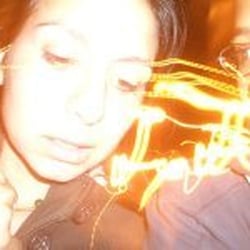 "My sisters and I took a class with Lovejoy a year ago and it is still a memory we all share with fondness. I have hung my painting up at work and it always brings a smile to my face. We aren't professional painters, and all of our paintings were accurate depictions of our pets' look and personalities. "
- Julie P, Yelp review
Your Instructor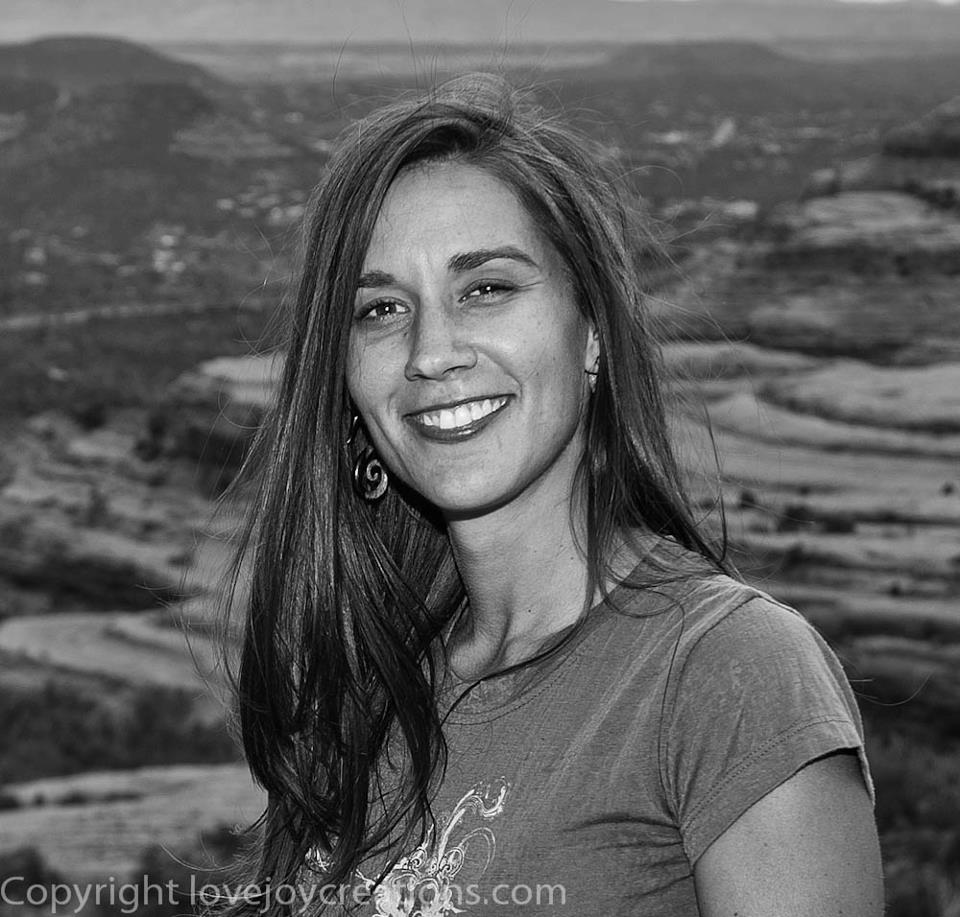 Lovejoy has taught first-time & beginner painters exclusively for the last 15 years, her "Paint Your Pet" class was the first in San Diego in 2013, and with the endorsement of the San Diego Humane Society & other local non-profit rescue groups the class became an instant hit! Her local students have helped the class grow by coming back and bringing friends. She has helped self proclaimed un-creative people find a joy in painting and see the world from a new perspective. It is from her students enthusiasm and support that Lovejoy pushed to develop this as an online course.

Lovejoy graduated from Savannah College of Art & Design in 2003. Her goal when leaving Savannah was to earn a living as an artist and to be creative and active every day. She then spent the next seven years developing her style with the palette knife and bold use of color in Sedona, AZ. "I usually don't know what my final art piece will look like when I start, only the subject and basic composition. Finding most of my creative flow within the wildlife genre, I developed a way to sculpt with paint, layer by layer. Creating a beautiful play of lights and shadows, full of unexpected colors side by side. It's a dance, a push and pull until the form becomes whole. I find so much peace when I'm creating," - Lovejoy.
See Lovejoy's professional portfolio here www.lovejoycreations.com
Frequently Asked Questions
When does the course start and finish? How long can I access it?
The course starts when you sign up and you will have 30 days to access the instruction. If you need more time you will need to re-enroll. You can complete your painting in 1 day or 30 days When you want to paint another animal, sign up again under the appropriate color. Paint many animals, you only get better with practice!
What if I am unhappy with the course?
There is 72-hour money back If you don't like the course. Once you enroll, check out the course outline. If you want a refund: email
[email protected]
Please include your order #. We recommend trying the free or $2 courses to see if you like painting and Lovejoy's teaching style.
Where does my money go? Is this a corporation or an individual?
In this day and age, we want to know what and who our money is supporting. For "Paint with Lovejoy" your full payment goes to Lovejoy, the individual artist. Lovejoy created, painted, edited and produced this course all by herself. It was a labor of love, but well worth the effort to help many people find their joy in painting their pet at home.
What kind of Supplies will I need to purchase to paint?
see description for supply list
Can I practice painting for FREE?
Yes! You can. There are a few free & $2 courses listed in "Paint With Lovejoy" You can also search "Paint with Lovejoy" on youtube to find free lessons and get comfortable with Lovejoy's teaching style
Course Curriculum
WELCOME: About Paint with Lovejoy & Paint Your Pet
Available in days
days after you enroll
Week 1: Milestone #1 - Acquiring your supplies & how to use them
Available in days
days after you enroll
Week 1: Milestone #2 - PREPWORK (skip if already completed)
Available in days
days after you enroll
Thanks so much for checking out this class. I know it seems scary to think about painting especially if you have never done it before. It takes courage to do something new. I will give you positive support and encouragement as you go through the process. I will also break down the steps and keep it simple for you. You have no idea how creative you are until you try! ..............so give it a try!!!!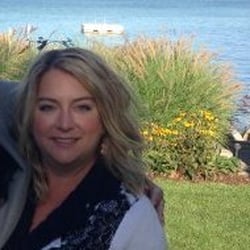 "Best instructor and such a fun class. Lovejoy made it so exciting and made painting so approachable for even a novice! If you have ever wanted to try a class this is the instructor to do it with!"
- Melissa K., Yelp review