Stay up to date with Lovejoy and what you can paint with her.
If you have never painted, this is the teacher you want to learn from!😉🎨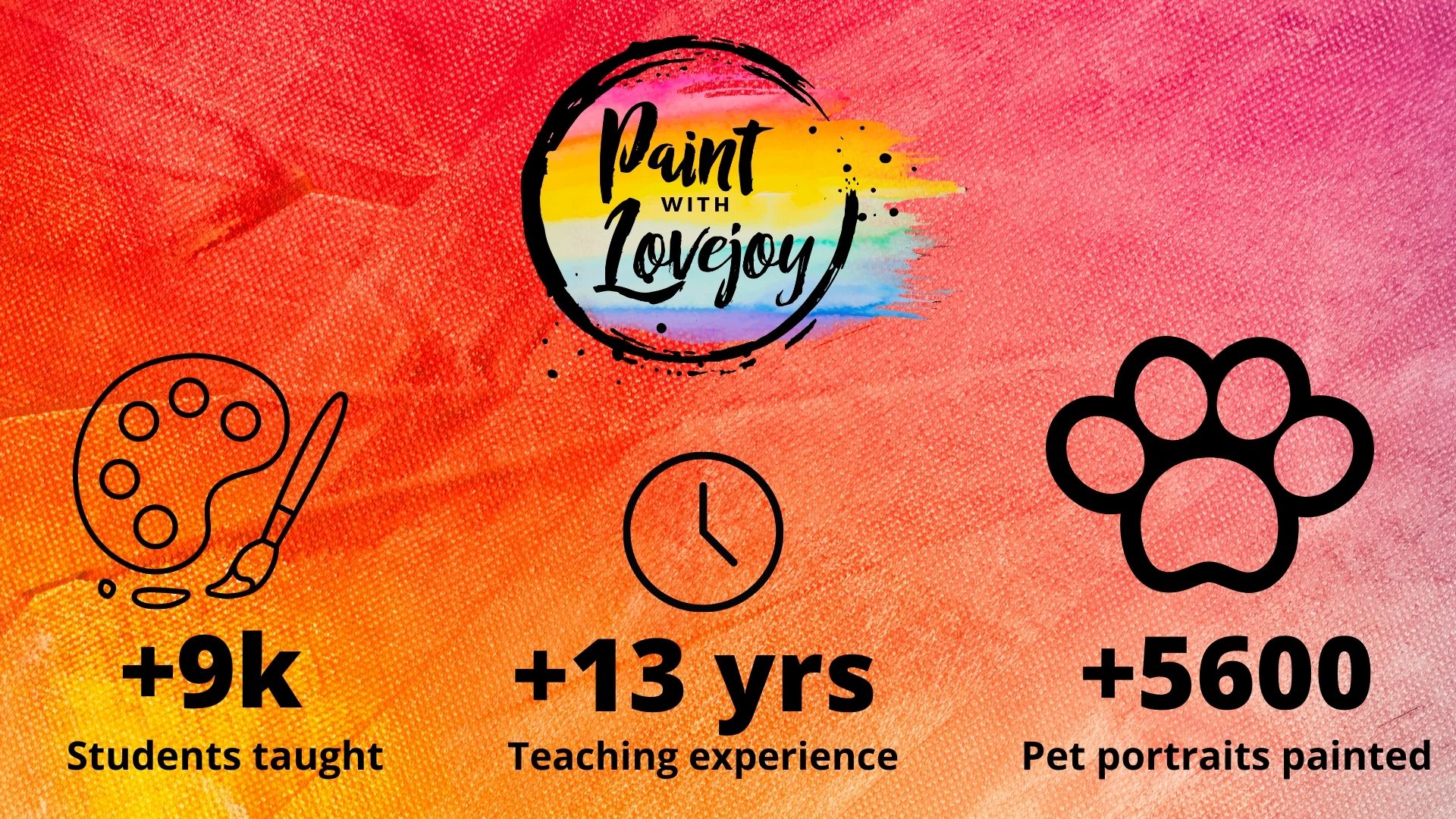 Welcome to Paint with Lovejoy
this online painting school is structured to help YOU take your artwork from nonexistent to exceptional.


Created specifically for:
First-Time and Beginner Painters.
When my students achieved the success that they never expected within my classes, I was inspired to create a platform where anyone in the world can explore their creativity and experience the same levels of success with painting
At Paint with Lovejoy, you will embark on your creative journey and unlock your true painting potential. With my easy-to-follow courses, designed specifically for first-time and beginner painters, you'll be able to impress yourself with what you paint while gaining confidence in your newfound skills. In no time at all, you'll realize the calming effects a creative outlet has on your life
Thank you for joining us here at Paint with Lovejoy – I can't wait for you to see just how fun painting at home can be
What You Can Expect from the Courses here :
Painting supply recommendations
Learn about Acrylic or Watercolor painting
Support from Lovejoy & her team
Easy-to-follow logical painting tutorials (perfect for first-time & beginners)
How to be kind to yourself as you learn a new skill
Mindfulness and being in the moment while you create
Learn foundational painting skills you can use in the future
Impress yourself with what you paint
Gain confidence in your new painting skills

Realize the relaxing benefits of painting
Explore a variety of course options in the menu at the top of this website
& sign up for the welcome package below
---
Sign Up Today for the FREE
"Start Painting with Lovejoy" Package.

Freebie #1 = Your First EASY Painting Tutorial with Lovejoy
Freebie #2 = Traceable & Tutorial for Van Gogh's Starry Night
Freebie #3 = How to Take a Great Pet Photo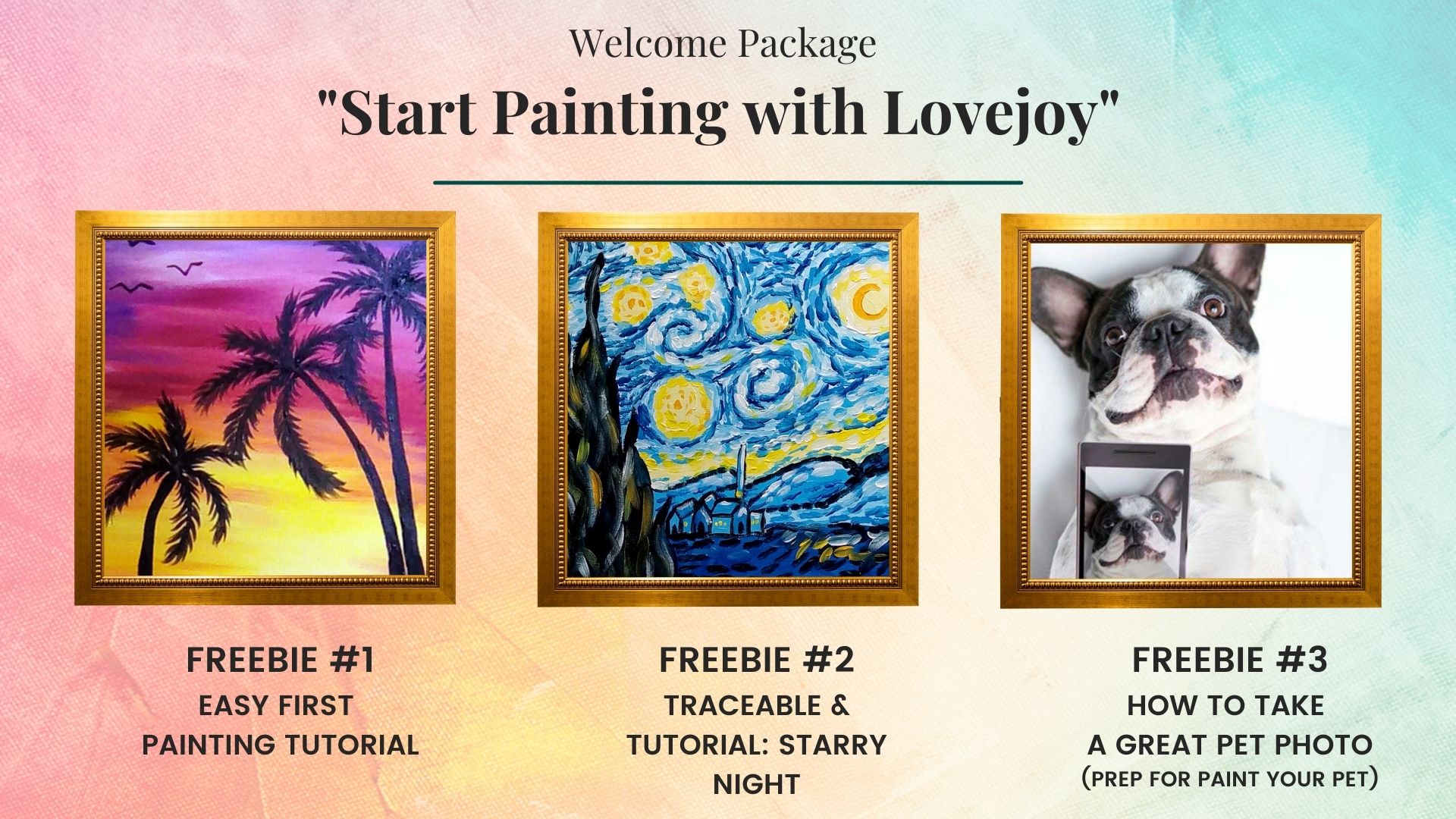 Instant Access, Sent Directly to Your Email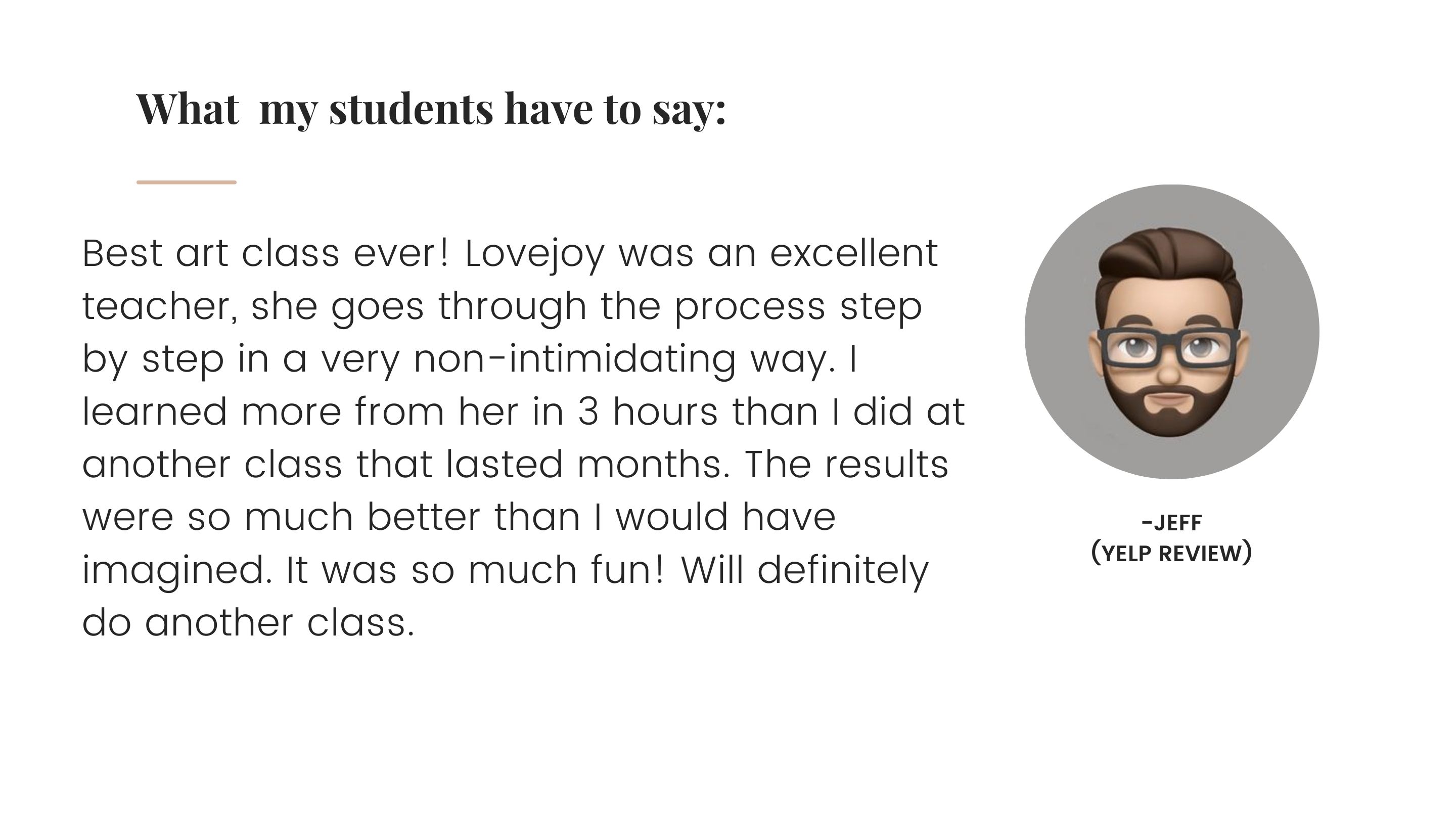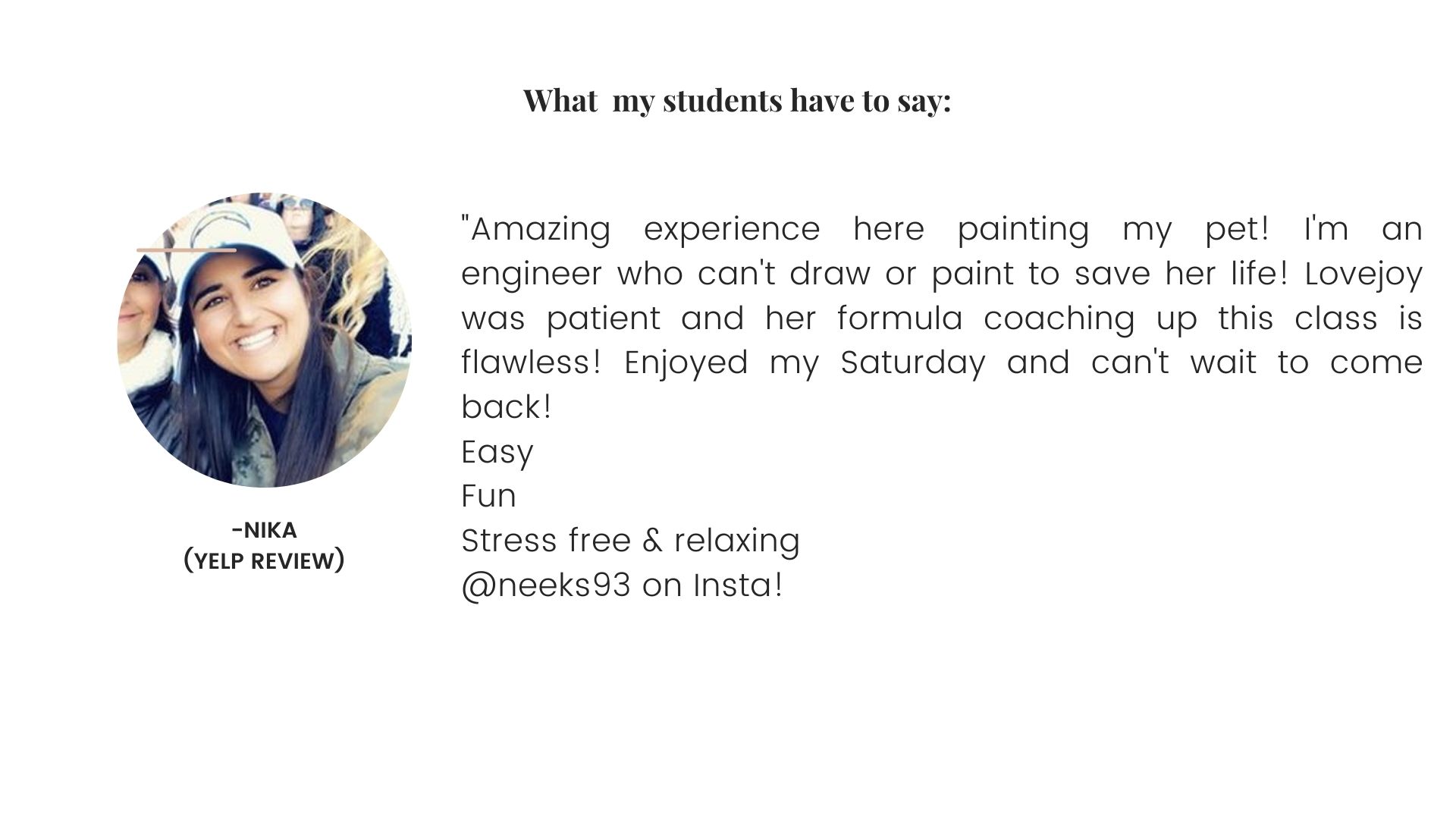 The Benefits of Painting, Personal Expression, and Creativity.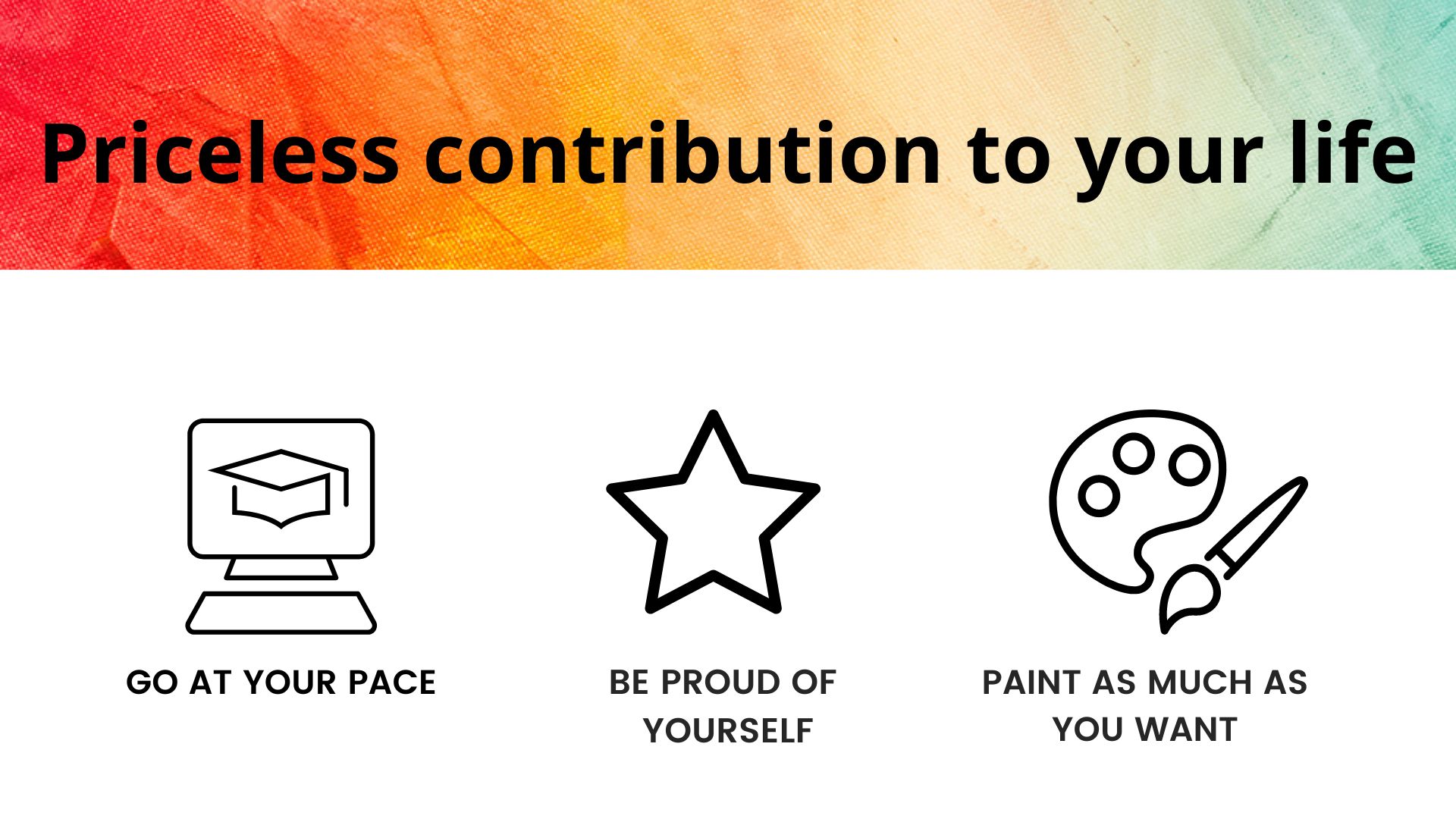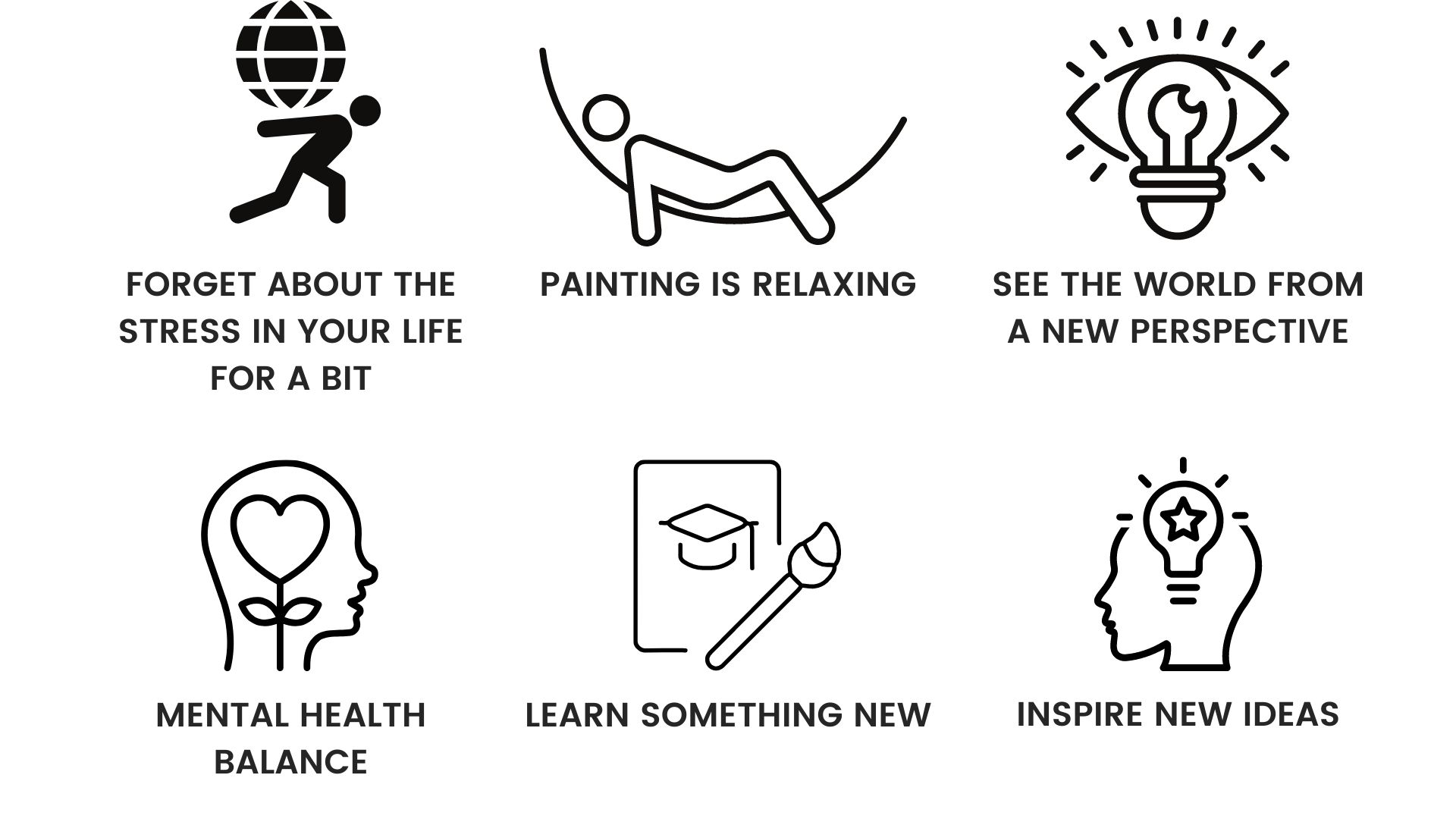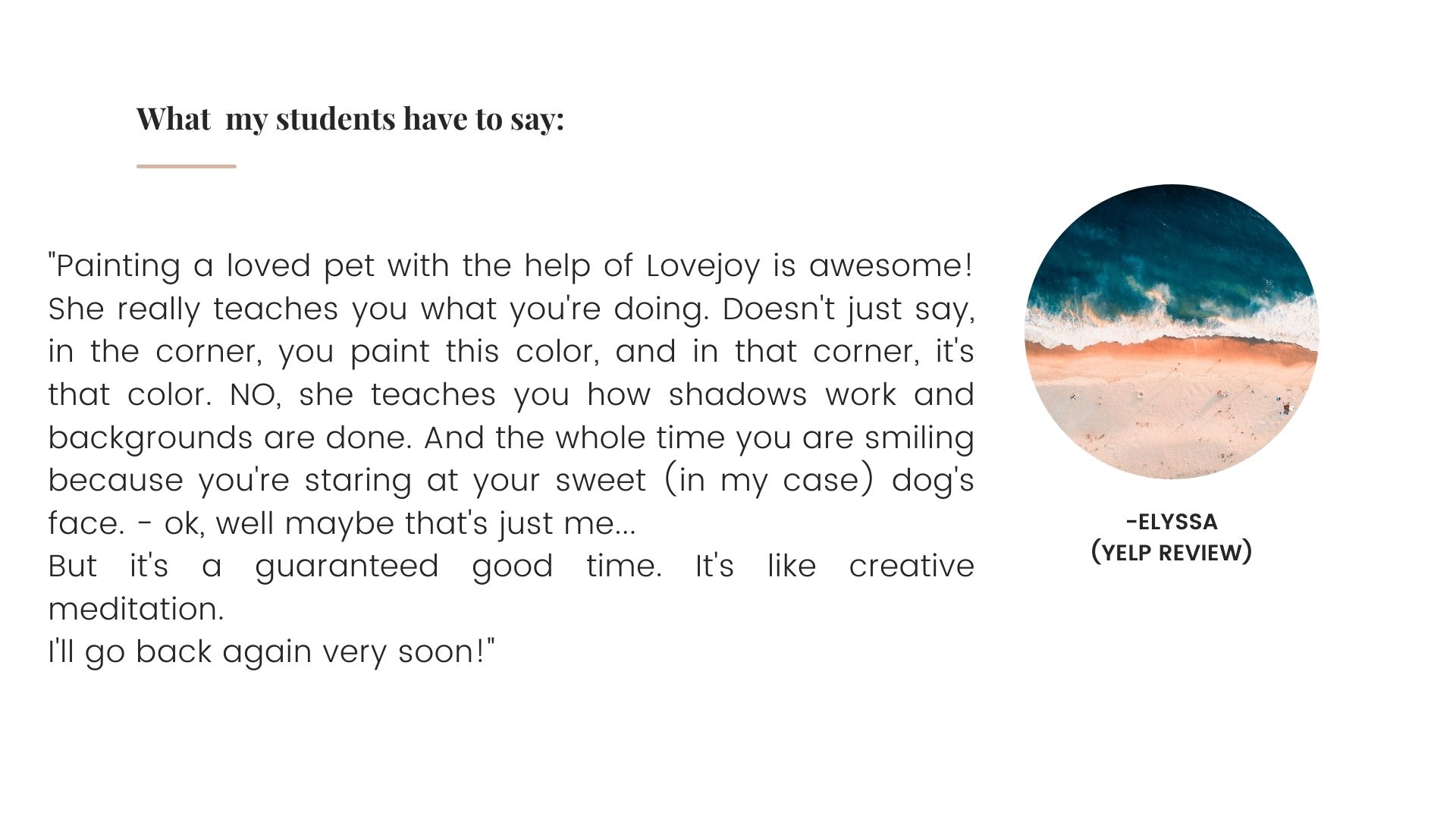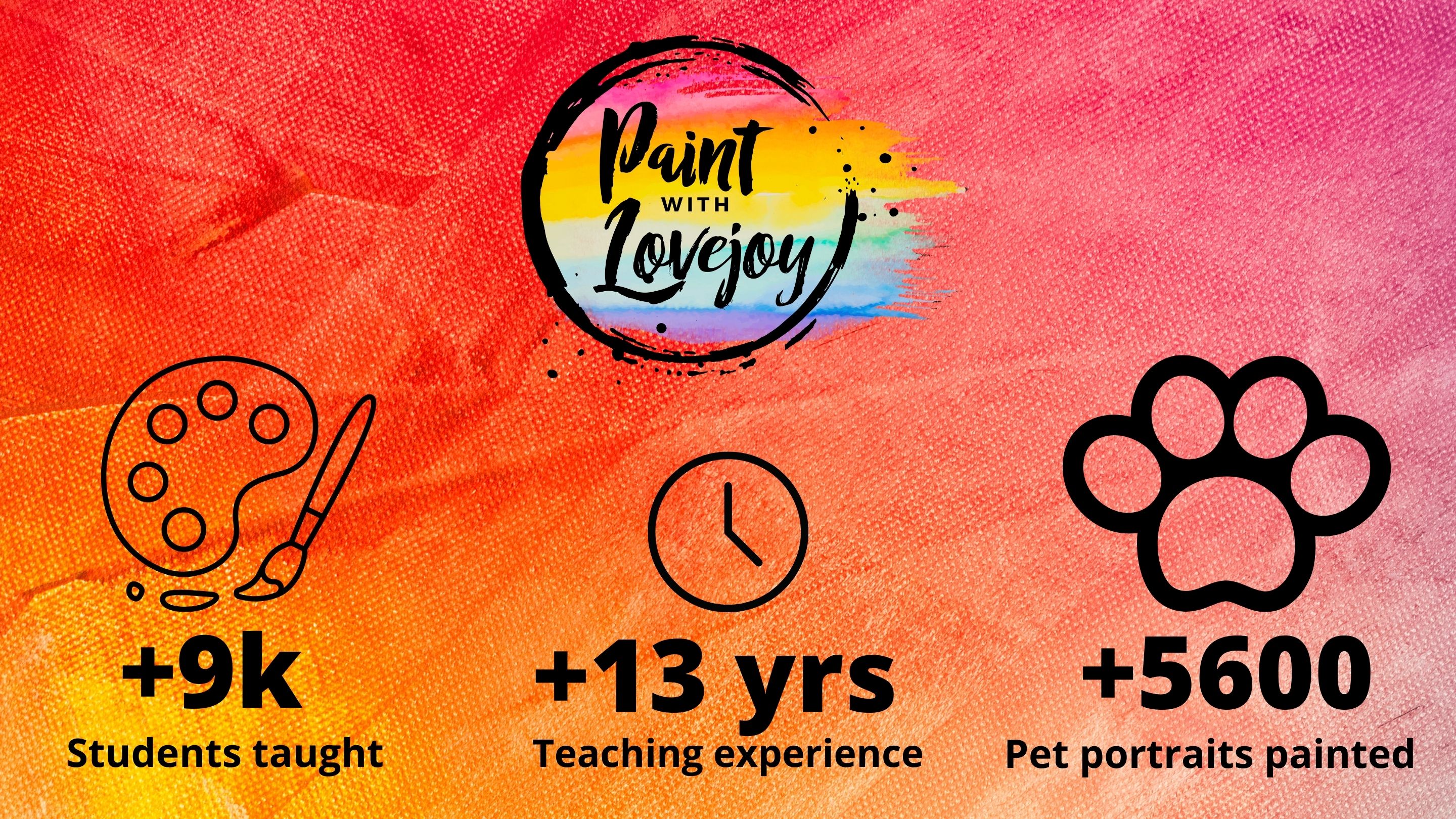 Paint with Lovejoy
Social Media Links
INSTAGRAM - YOUTUBE - BLOG
---
Add your email below and claim your
FREE - Start Painting with Lovejoy Package.

Freebie #1 = Your First EASY Painting with Lovejoy (easy first-time painter option)
Freebie #2 = Traceable & Tutorial for Van Gogh's Starry Night (easy beginner painter option)
Freebie #3 = How to Take a Great Pet Photo (so you can Paint Your Pet)
Then receive the monthly newsletter from Paint with Lovejoy
Instant Access, Sent Directly to Your Email