CLUBS || CAMPS || PAINT YOUR PET || FIRST-TIME PAINTER || BEGINNER PAINTER ||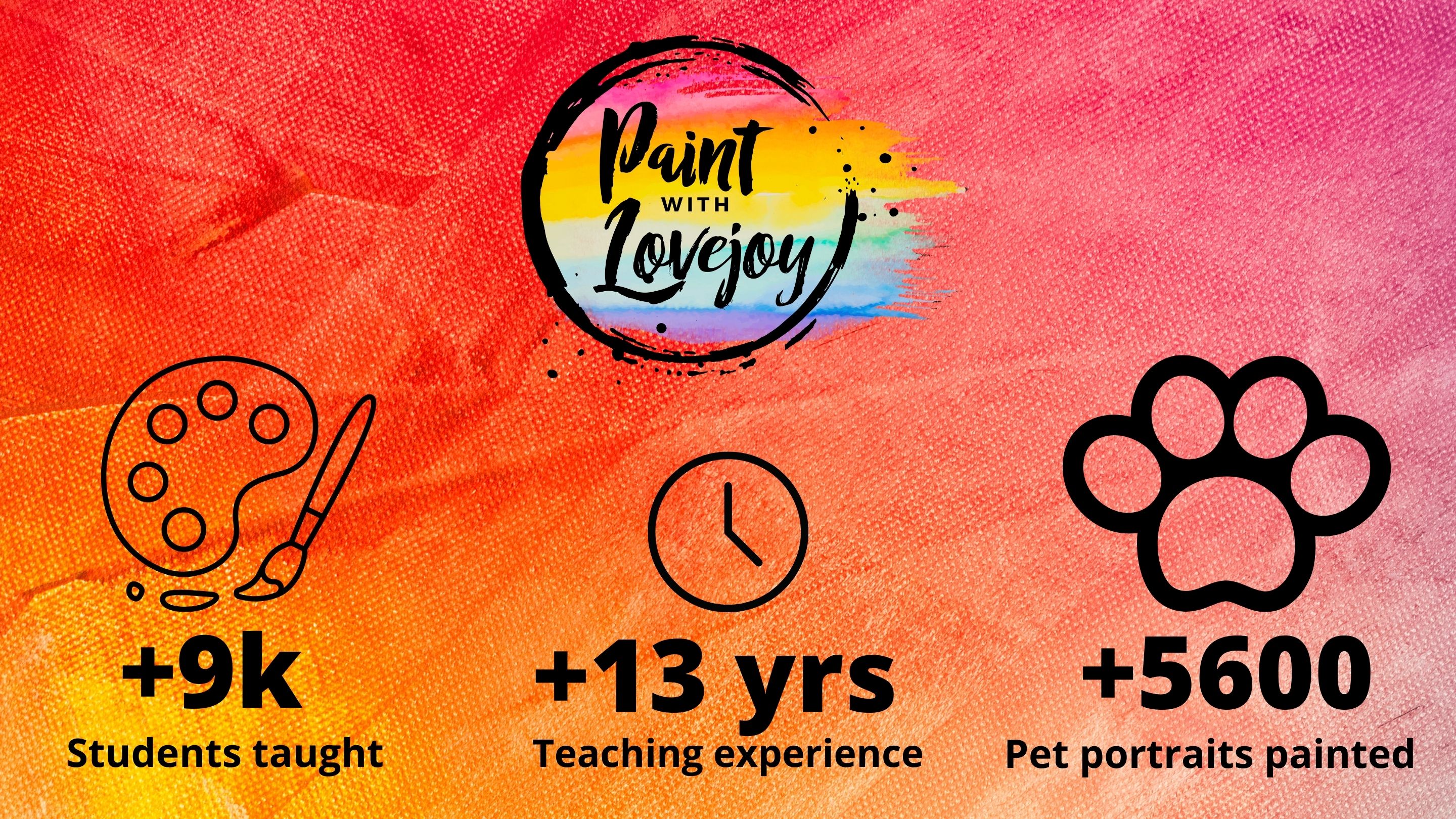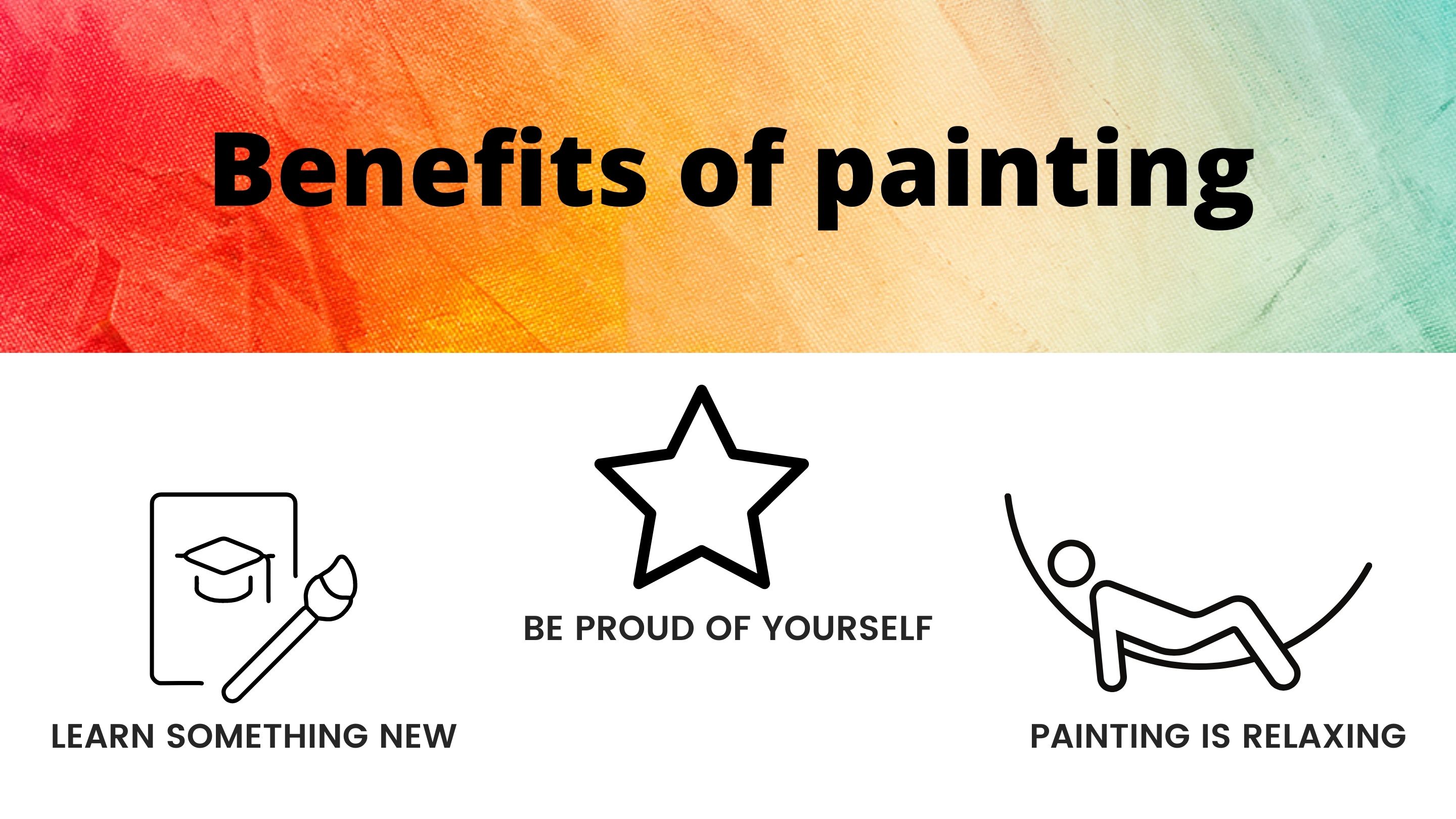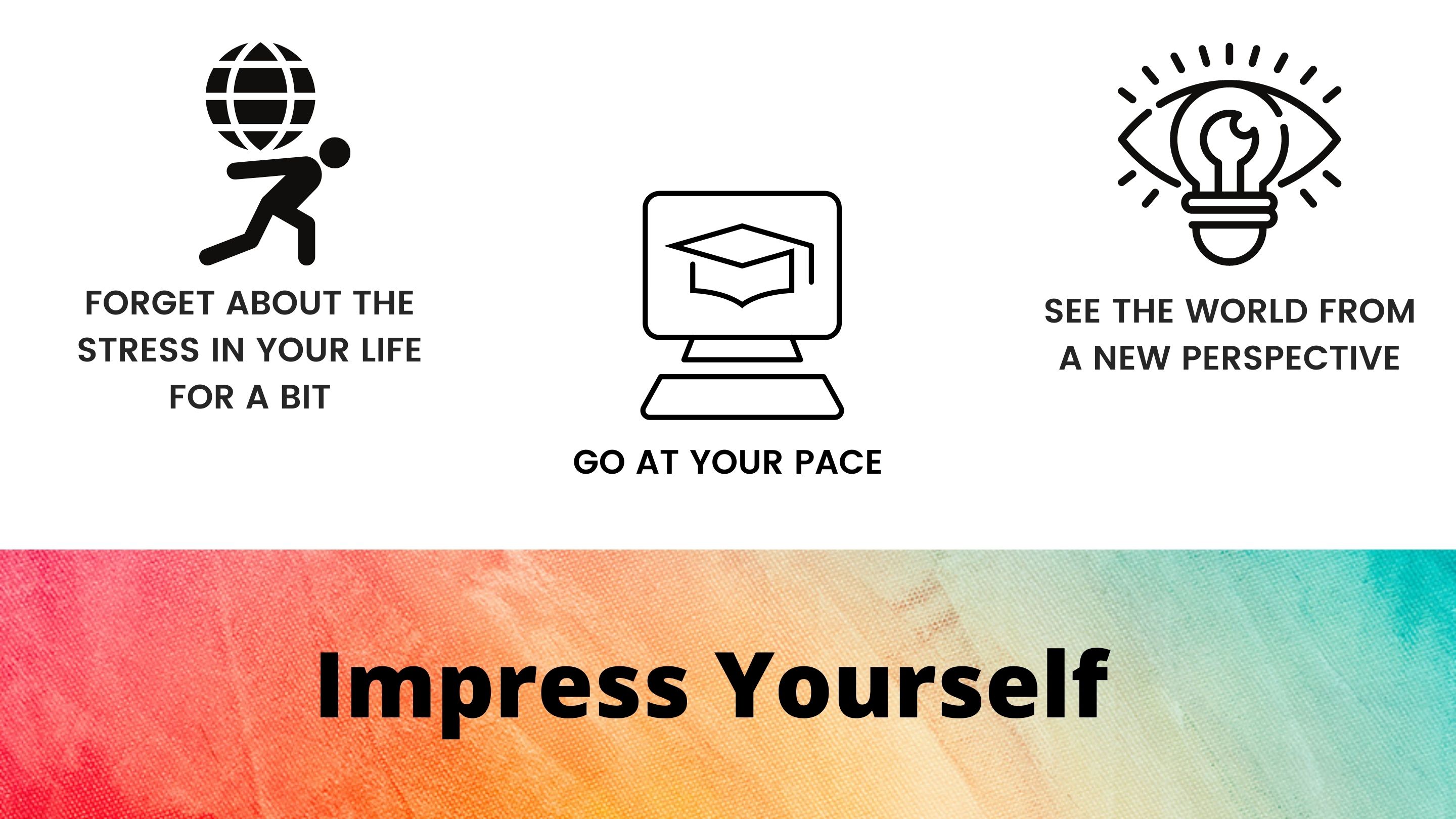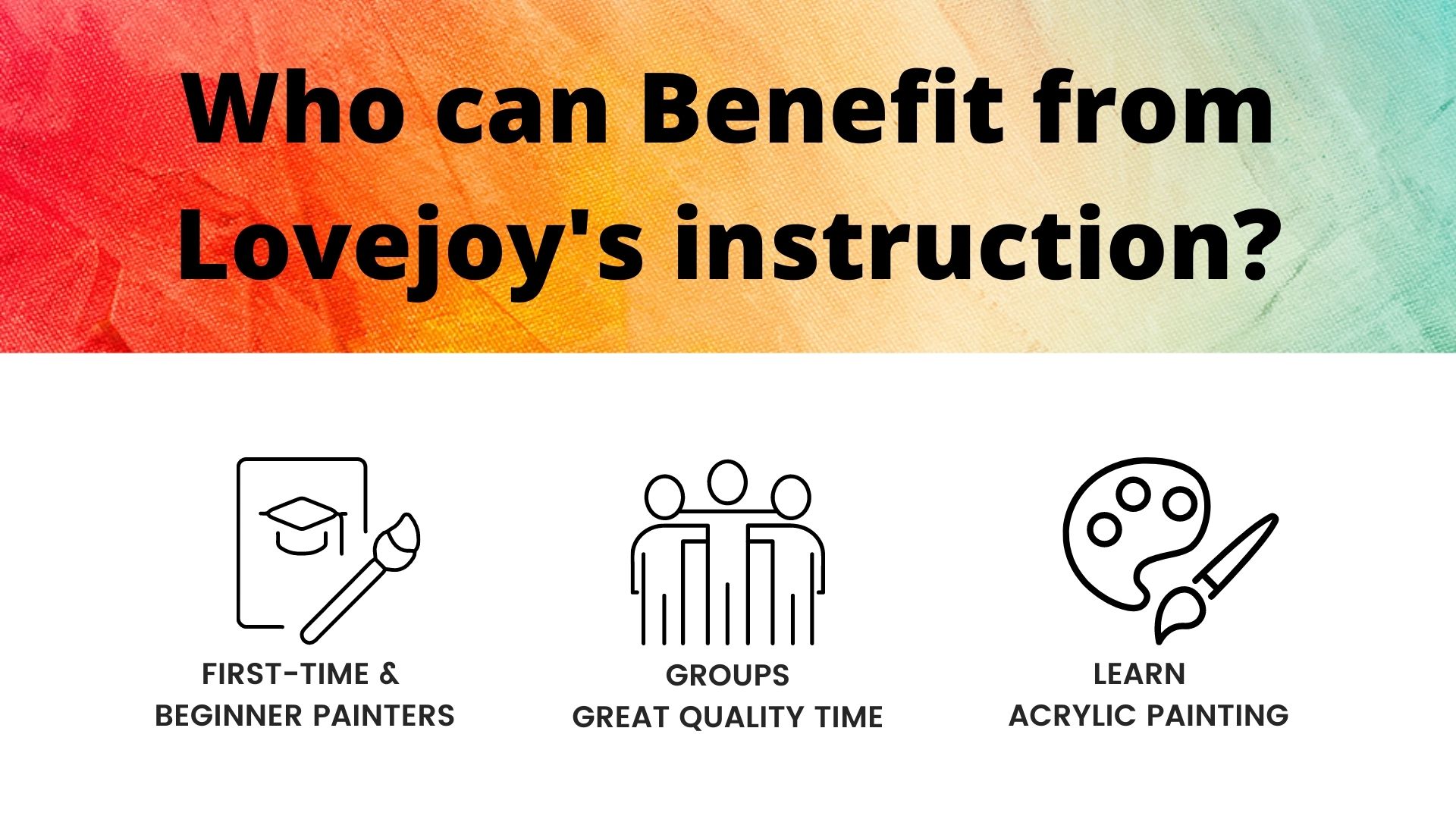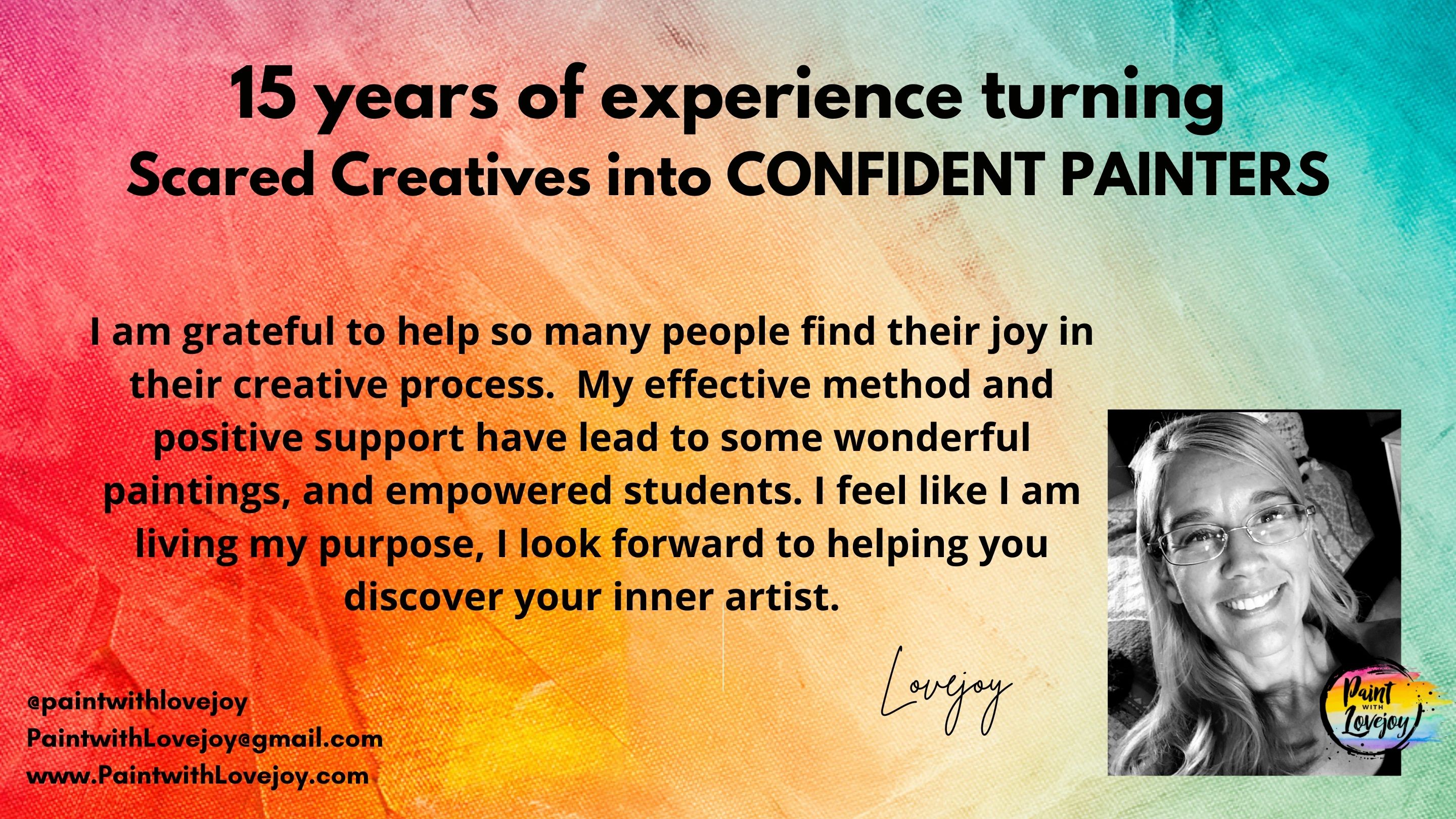 ---

Click the title/links to see more options


Join Waitlist to receive early registration access

Creative Camps - MAY 2023 (4-week)
4-weeks Mentored by Lovejoy


🎨 First-time Painter BootCamp
go from Scared Creative to CONFIDENT Painter
registration opens 4-23-23


🎨Blending Camp
(for first-time & beginners)
Become more comfortable with your blending and brush control skills
registration opens 4-23-23
🎨Paint Your Pet 4-week Camp
(for first-time & beginners)
Paint 2 portraits = POPArt & Realistic
registration opens 4-23-23
---

🎨Various Options -Specific Kid (ages 8-16) classes
Zoom online via outschool.com
Click the link to see year-round options
---

---
Let's Paint = Discover a new world!
Self-paced Course options


🎨First-time Painters
Get comfortable with these options


🎨Beginner Painters
Grow & utilize traceable


🎨Paint Your Pet
(Self-paced = Step-by-step Journey)


🎨Teachers/Educators
Utilize Lovejoy's videos in your classroom


---

---

In-Person Workshops

🎨Various locations - San Diego, CA


---
---

Paint with Lovejoy
Social Media Links
INSTAGRAM - YOUTUBE - BLOG - PODCAST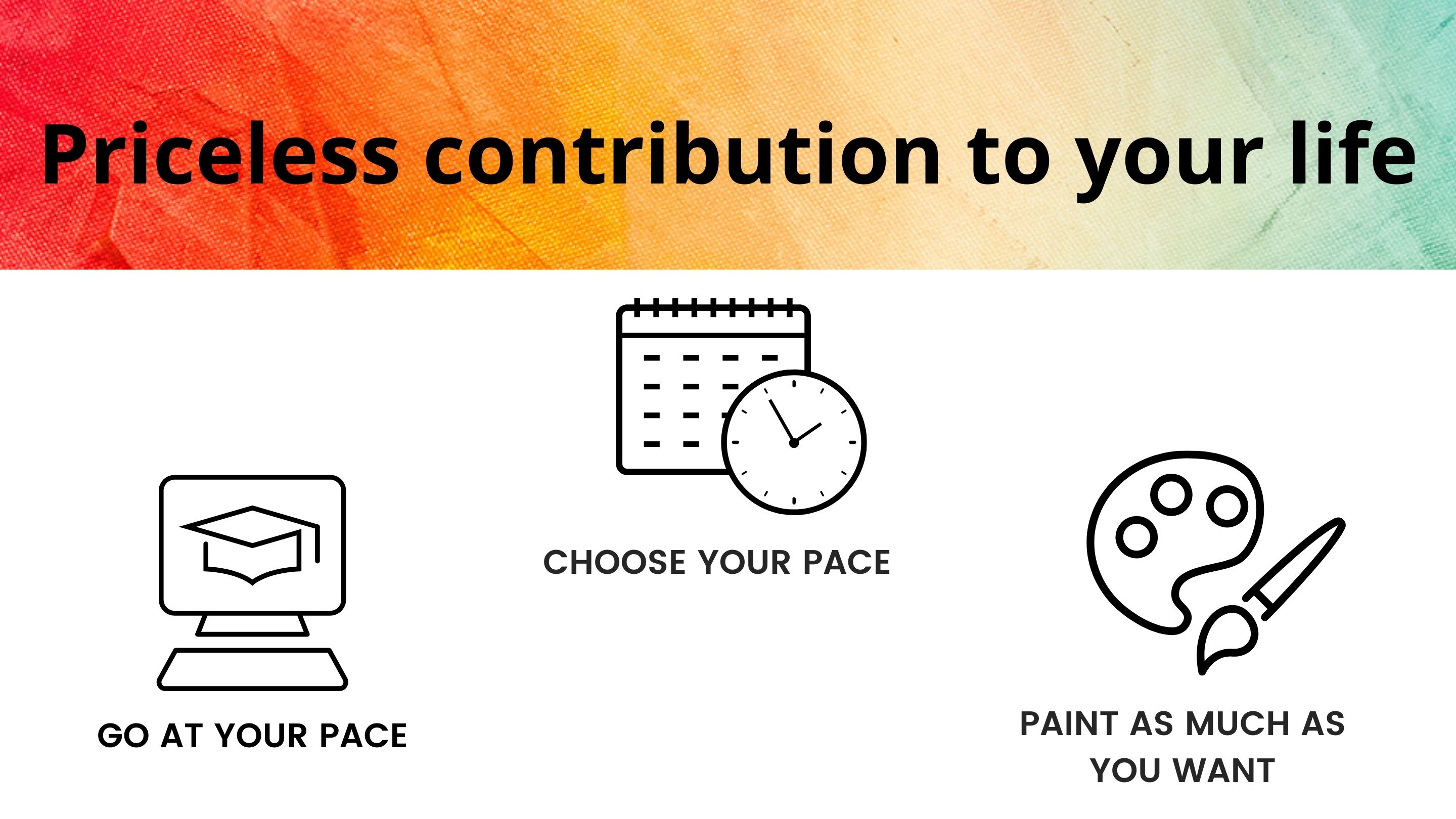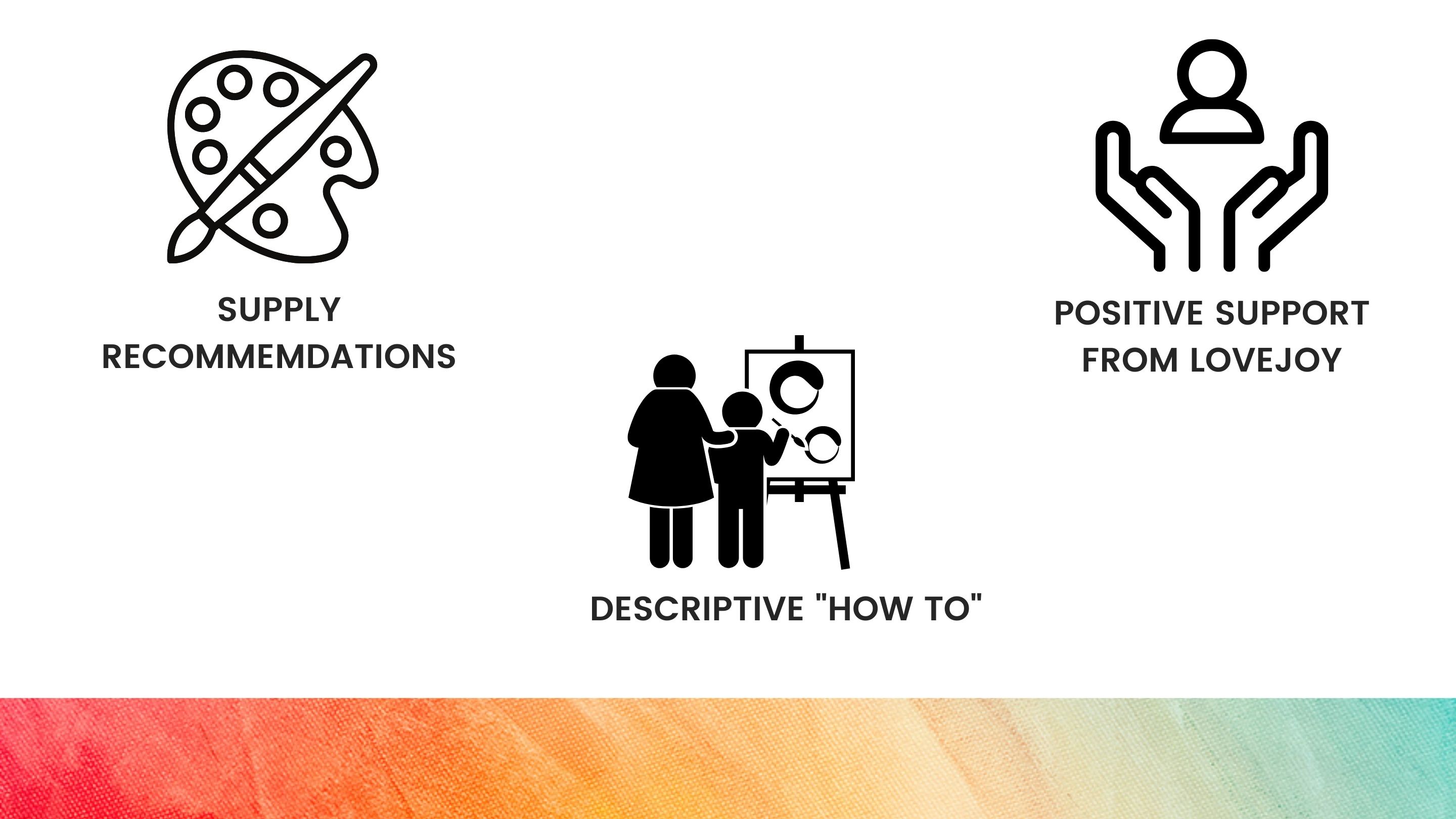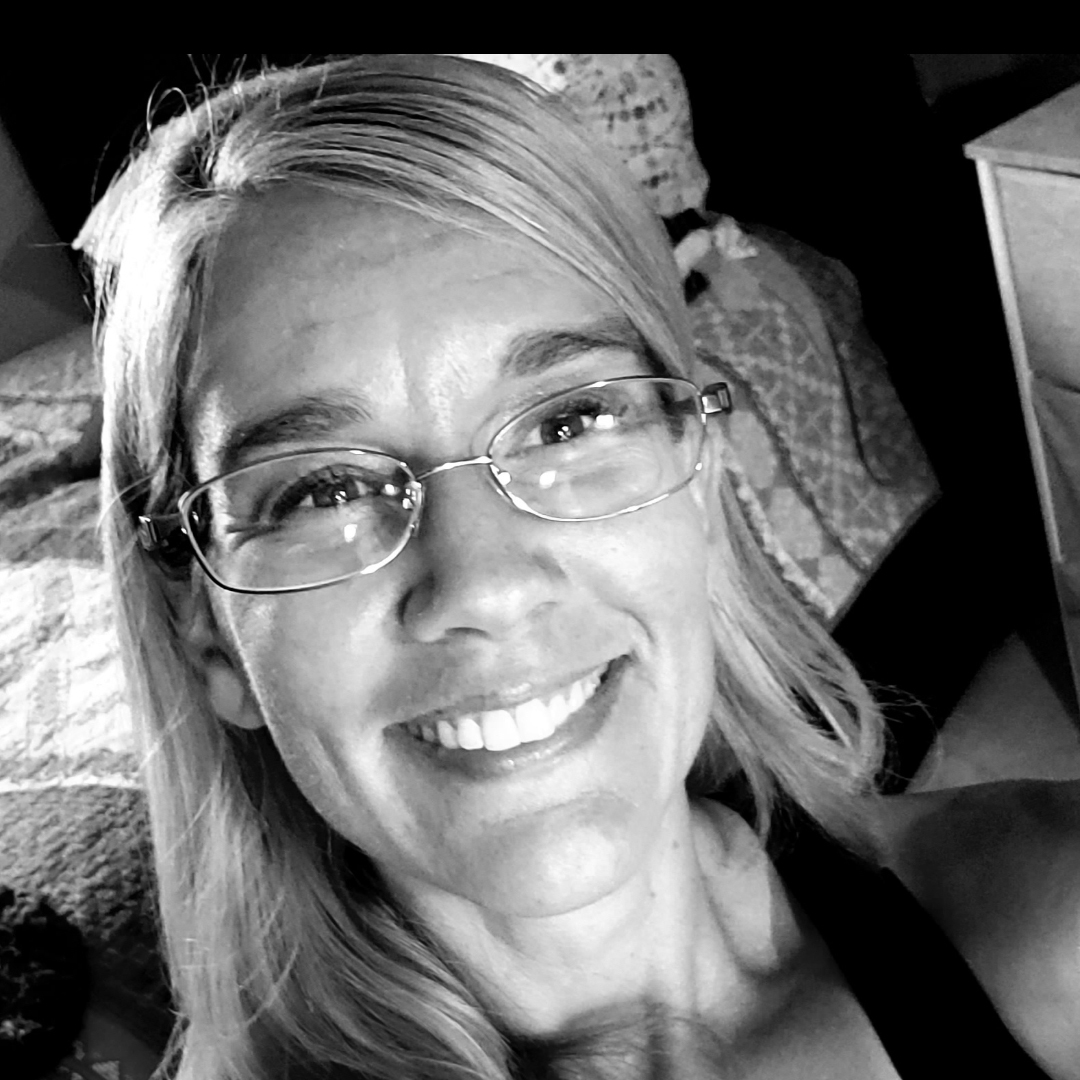 Who is Lovejoy?
Why learn from her?
Lovejoy has taught first-time & beginner painters exclusively for the last 15 years, her "Paint Your Pet" class was the first in San Diego in 2013, and with the endorsement of the San Diego Humane Society & other local non-profit rescue groups the class became an instant hit! Her local students have helped the class grow by coming back and bringing friends. She has helped self-proclaimed un-creative people find joy in painting and see the world from a new perspective. It is from her students' enthusiasm and support that Lovejoy pushed to an online platform
Along with teaching her signature class, Lovejoy has facilitated hundreds of group: events, parties, and team-building activities for families and businesses. It turned out to be one of my favorite things to do, get groups of people to impress themselves. It makes for great bonding and quality time for the group. Her positive teaching style is very contagious.
Lovejoy has been a creative freelancer for over 20 years and has cultivated her professionalism, project management, accountability, marketing, and business skills over the years which has led her to live a balanced and happy life.
She is now is offering her support to a handful of students who want a mentor to help them be accountable for themselves and to complete their goals. If you need portfolio feedback, how to set up your brand, accountability to finish a project, how to set up your online website or school, Lovejoy is able support you & keep you on track