Basic Painting Supplies
Basic Supplies for Acrylic Painting
*Downloadable PDF for links or click here
1-Painting Surface = 8x10 or 11x14 inch canvas (flat panel or stretched)
2-Brushes = 2 flat brushes and 1 pointy
3-Carbon Paper or Graphite pencil = to transfer the image of your pet
*if you purchase a kit from Amazon, you will follow the graphite transfer, unless you purchase carbon paper​
4- Acrylic Paint = as needed based on your course
Optional items = Easel, apron, other brushes, etc...see kit as needed
Lovejoy Recommended Amazon Kit - https://amzn.to/3bb1LGy
* I like the amount of paint and quality of the brushes​
**other recommendations in the PDF
YOUR painting supplies & color choices explained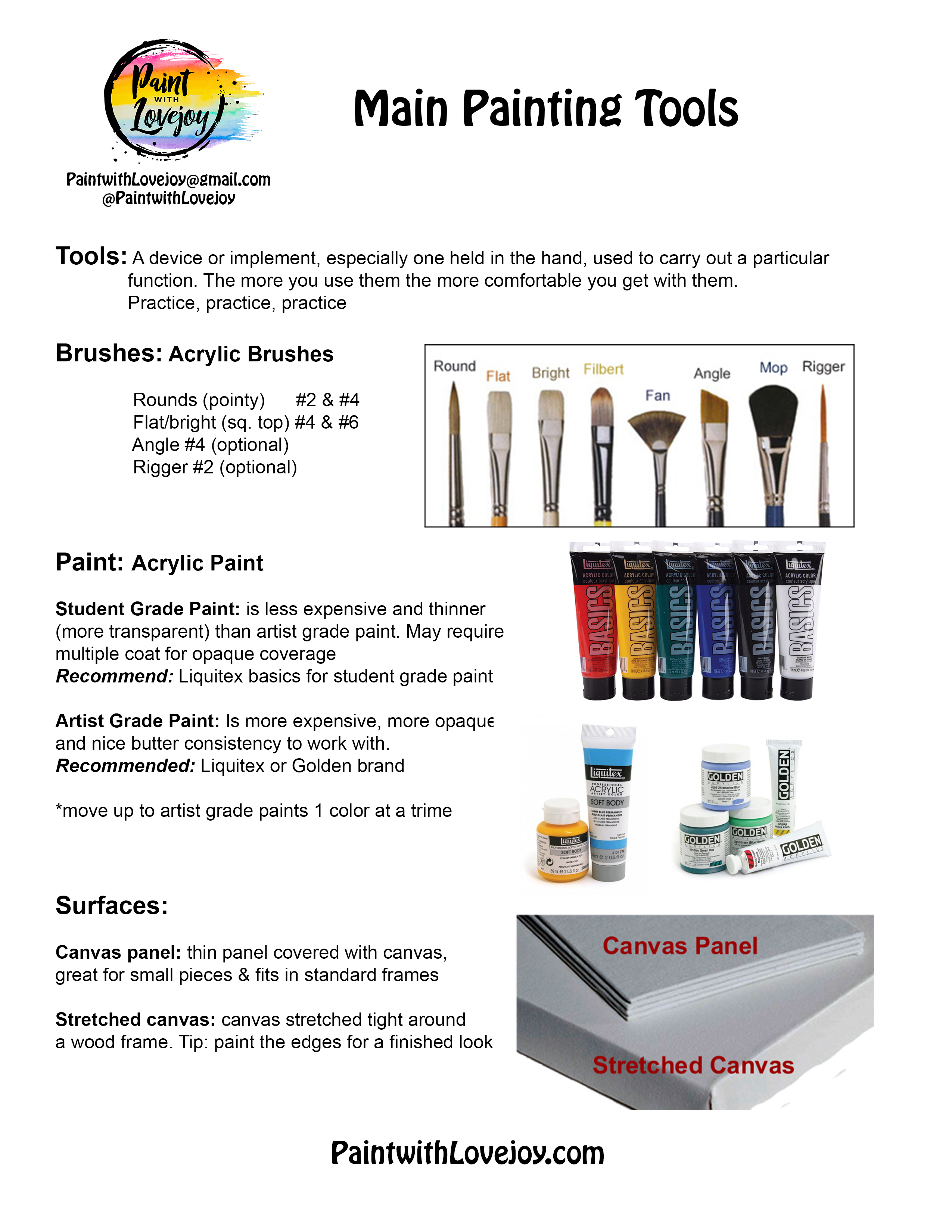 ---
Paint Color Similarities
Paint color names are like crayons and house paint names, there are soooooo many variations.
1-Please reference the PDF below for the paint color ranges you may have for the colors used in the course
2-Use the color you have within the range for the color referenced in the course.
FYI-Based on what you use, color mixing may be slightly different from the video
IMPORTANT: This is not about perfection or doing exactly what the video does.
You have a good range of "acceptable when painting"
As you get more comfortable with the process you will also get comfortable with colors you like and mixing paint
You are welcome to download & keep the PDF file

Complete and Continue