Paint your Pet - REALISTIC

Learn about the VALUE SCALE (Light/Medium/Dark shades)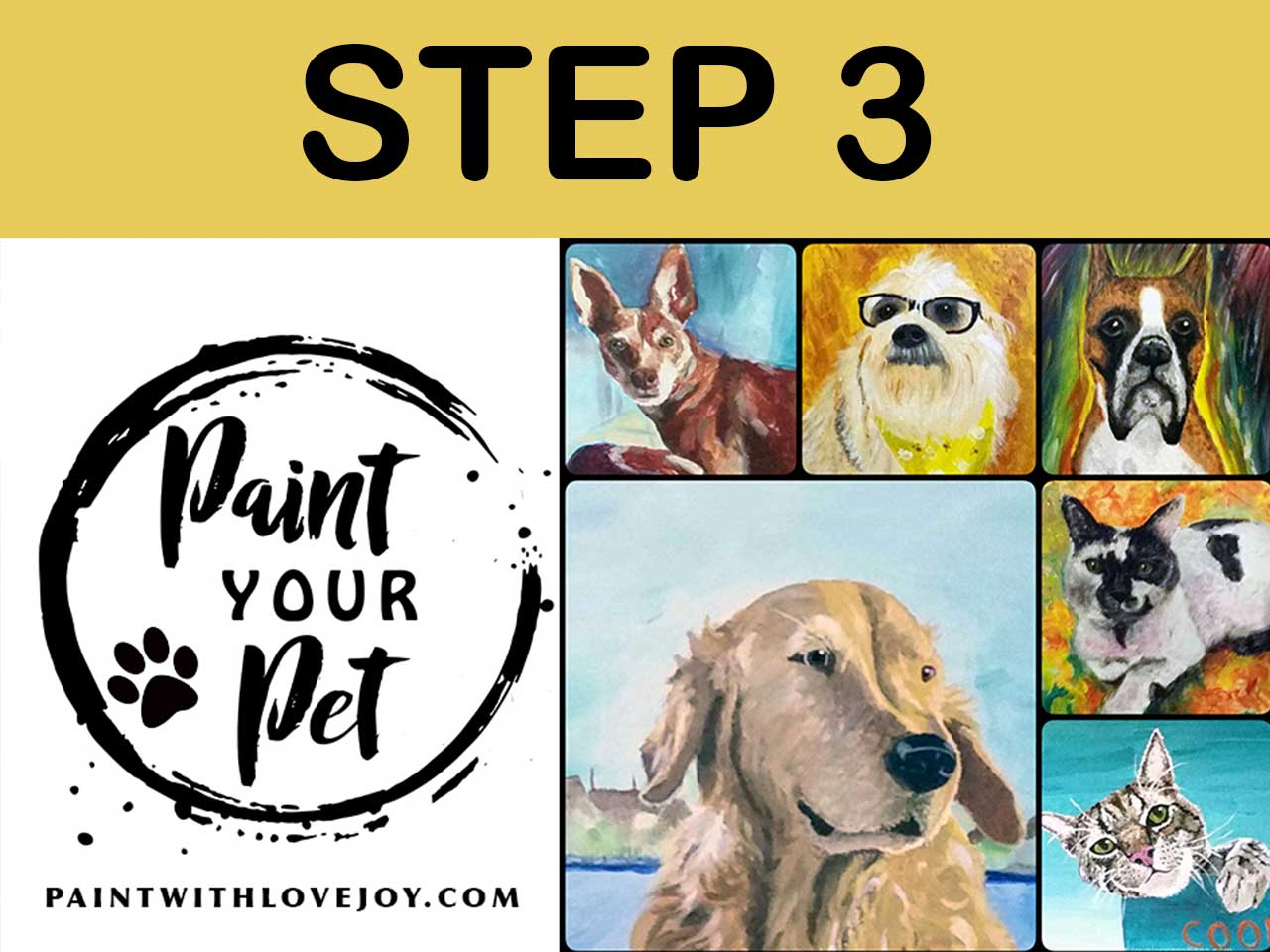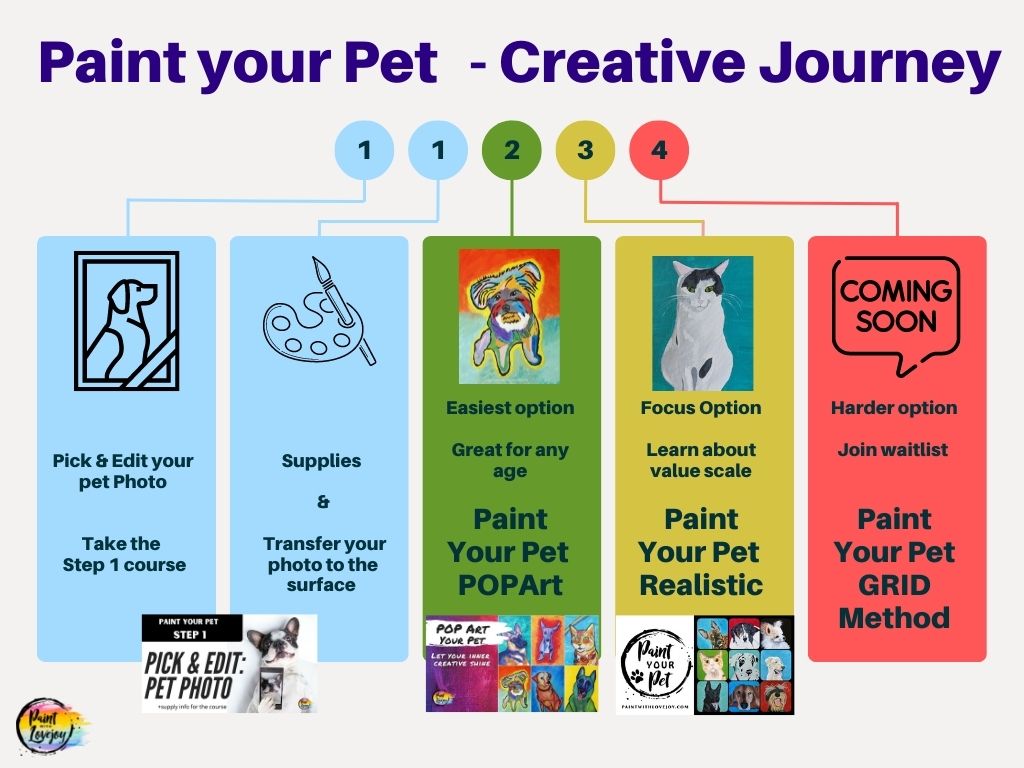 Links to ALL steps - click here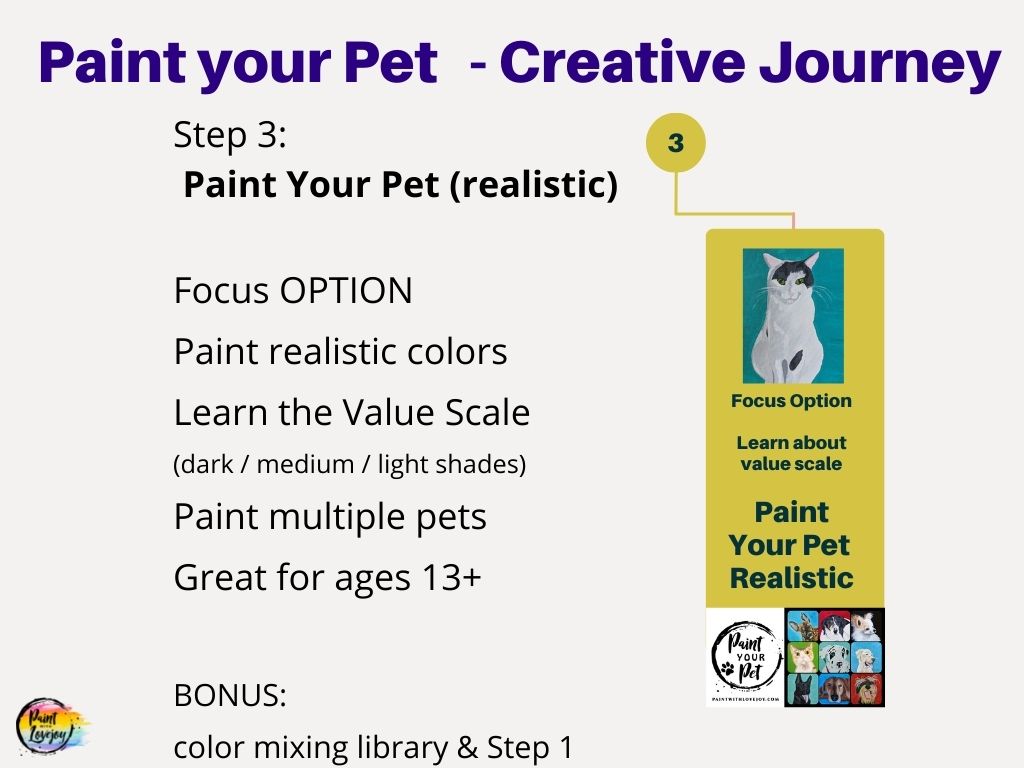 ---
Paint Your Pet REALISTIC
Learn about the Value Scale of YOUR Pet's Fur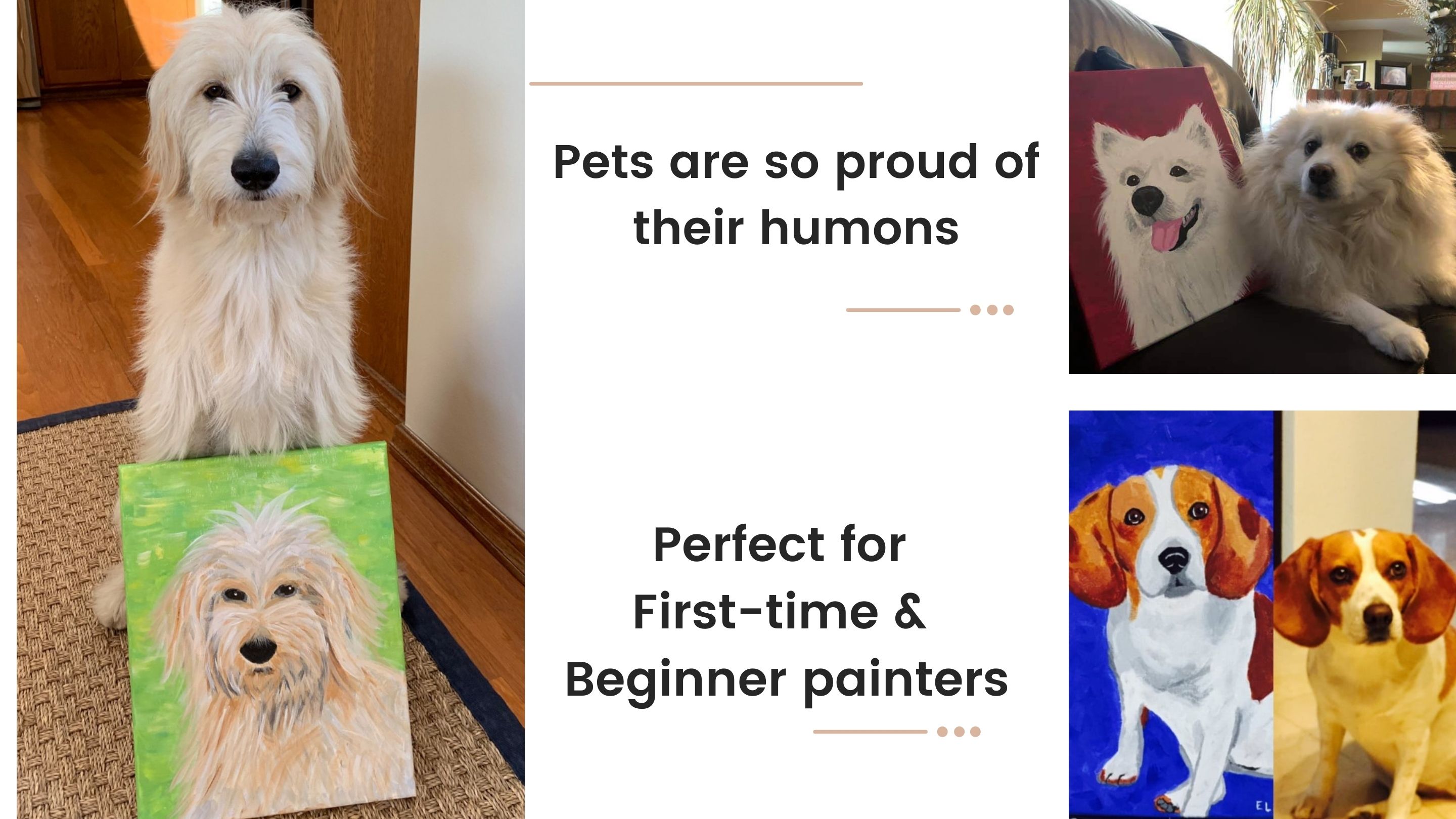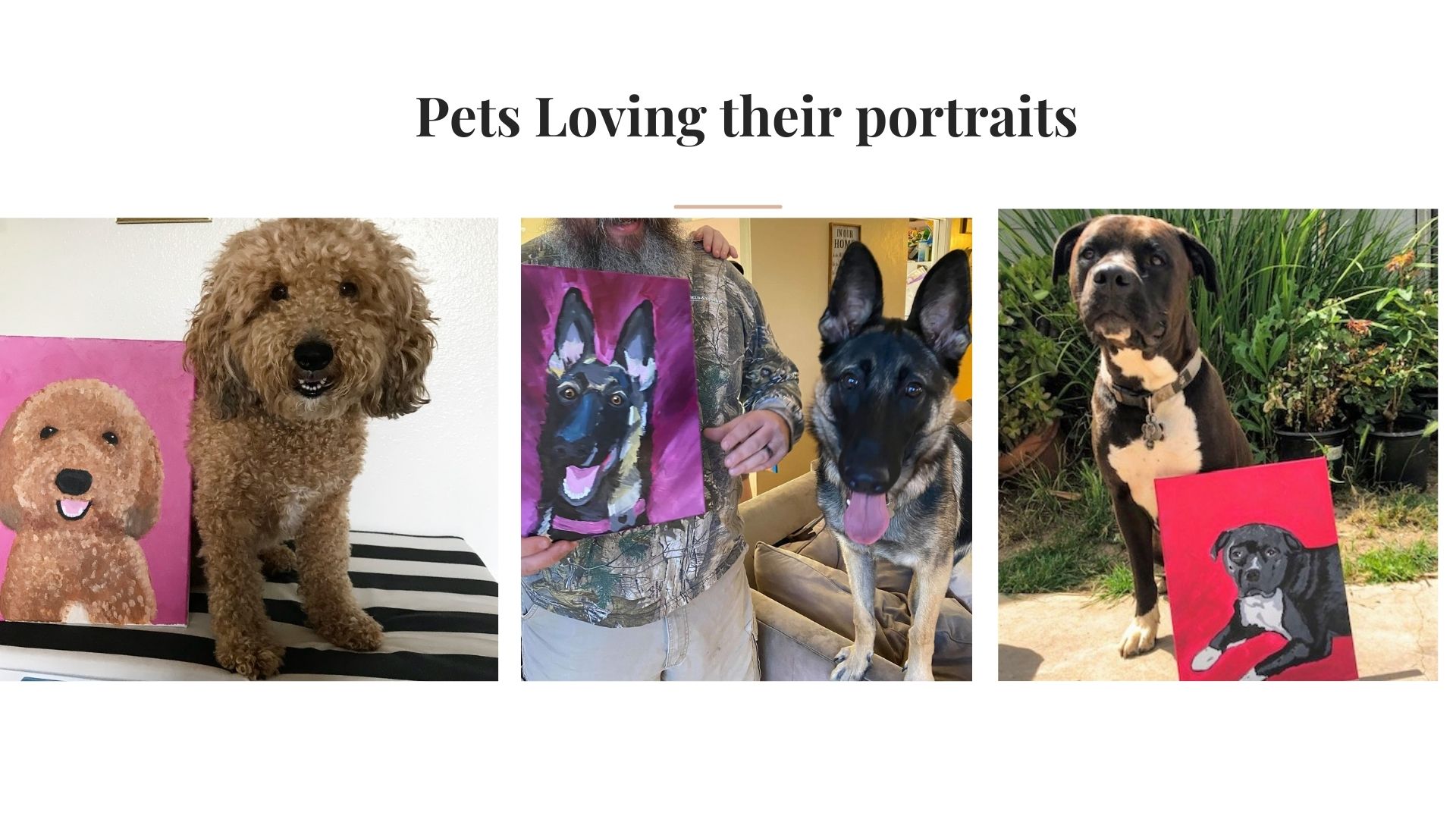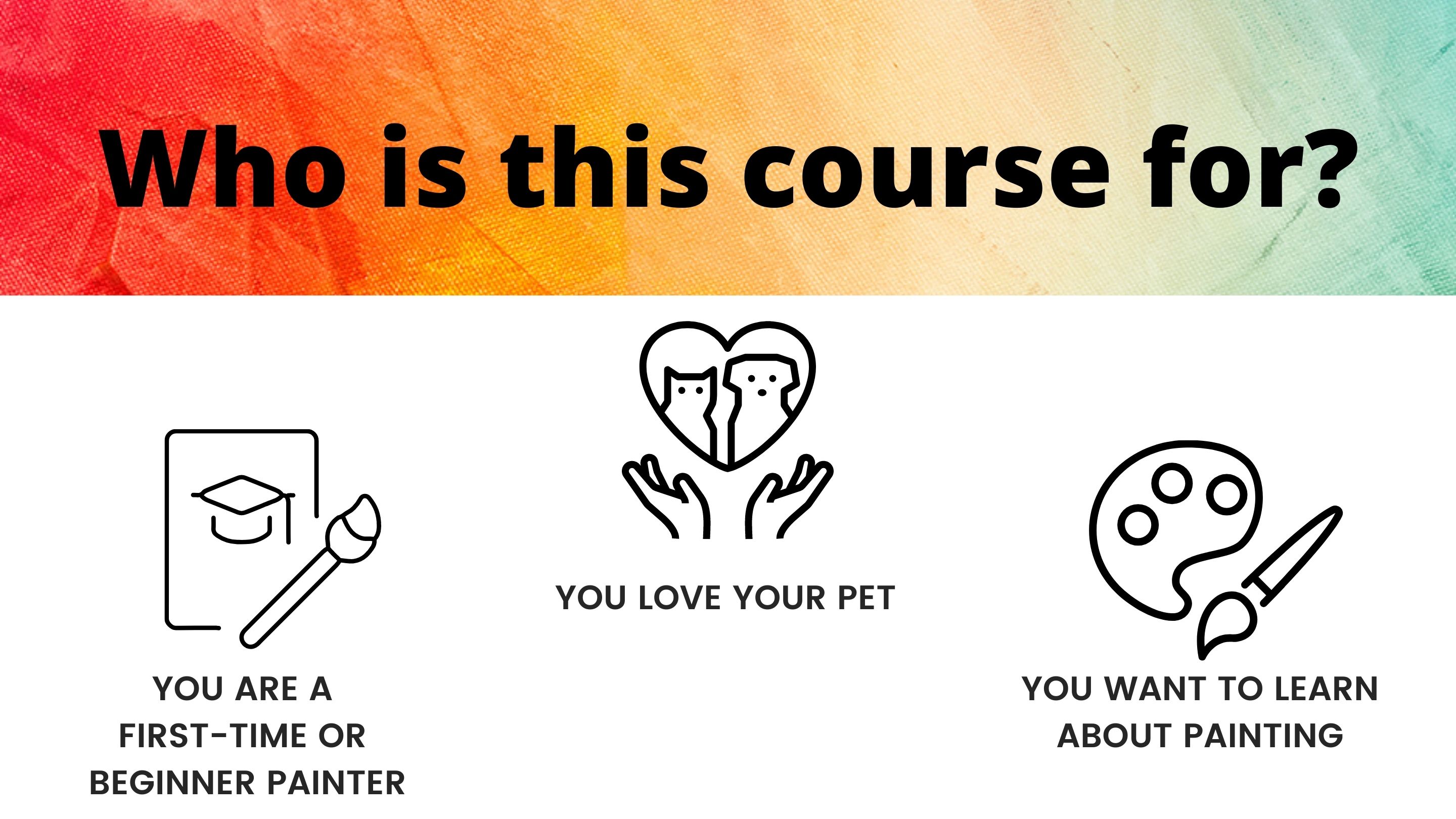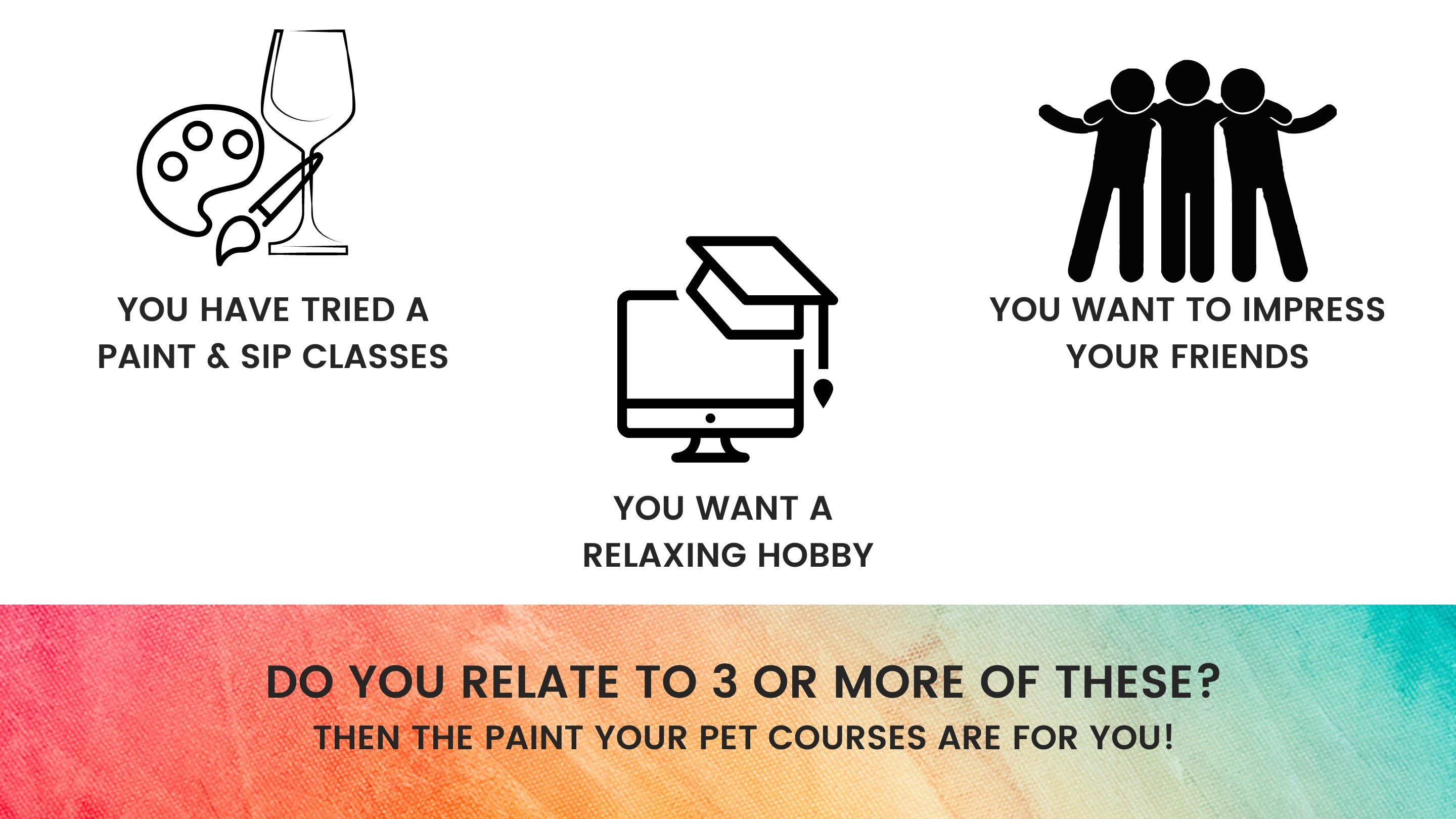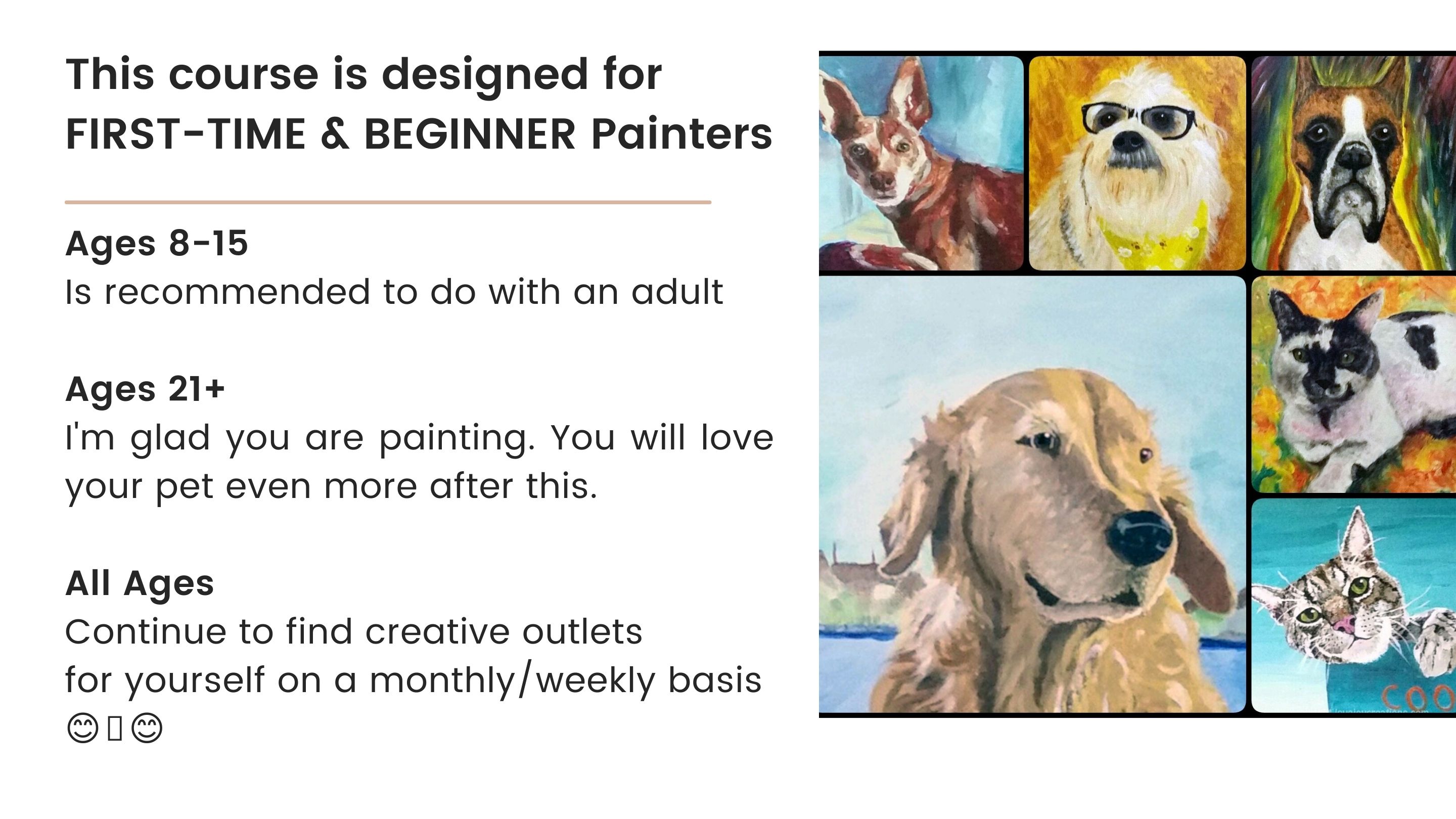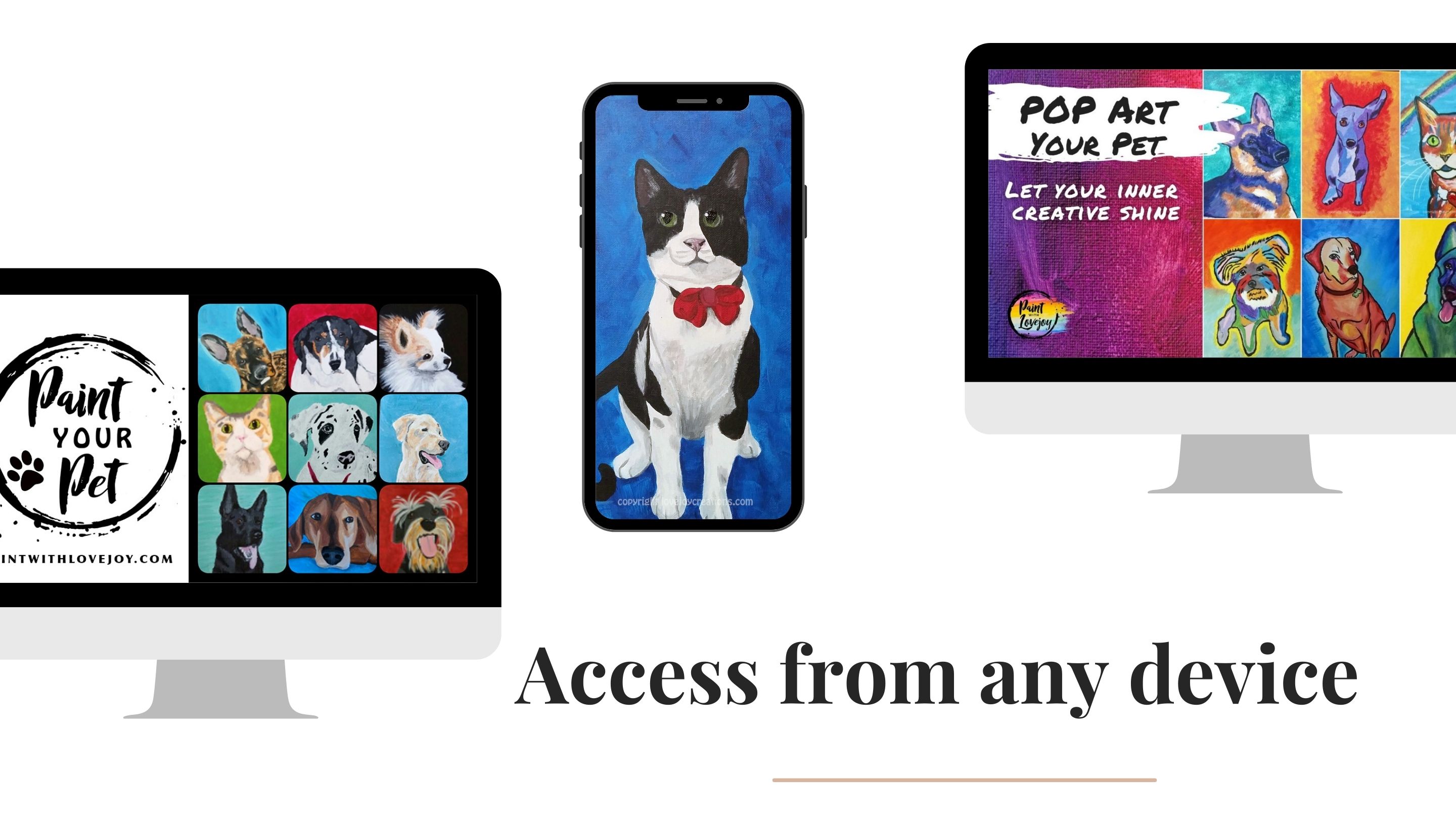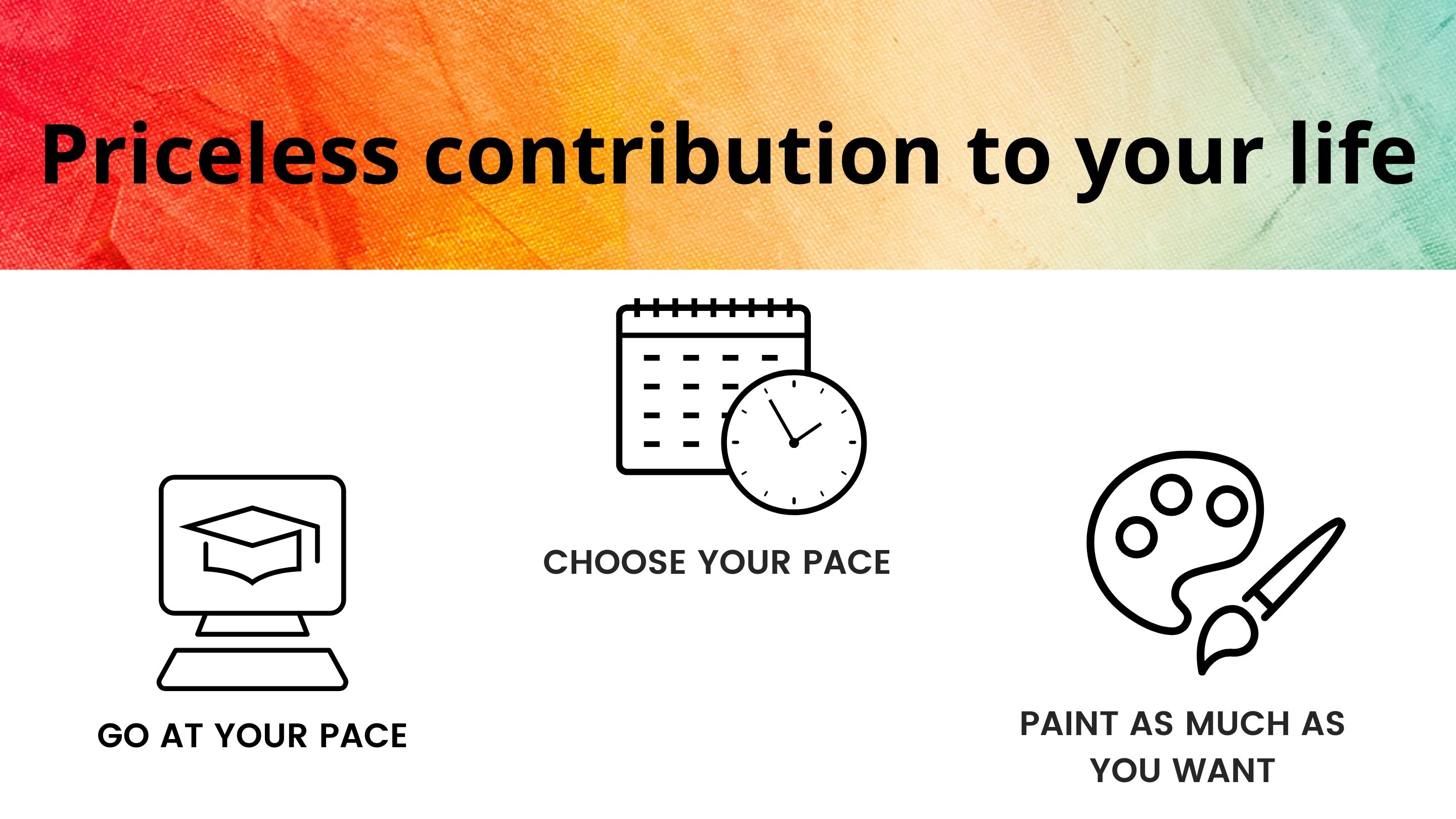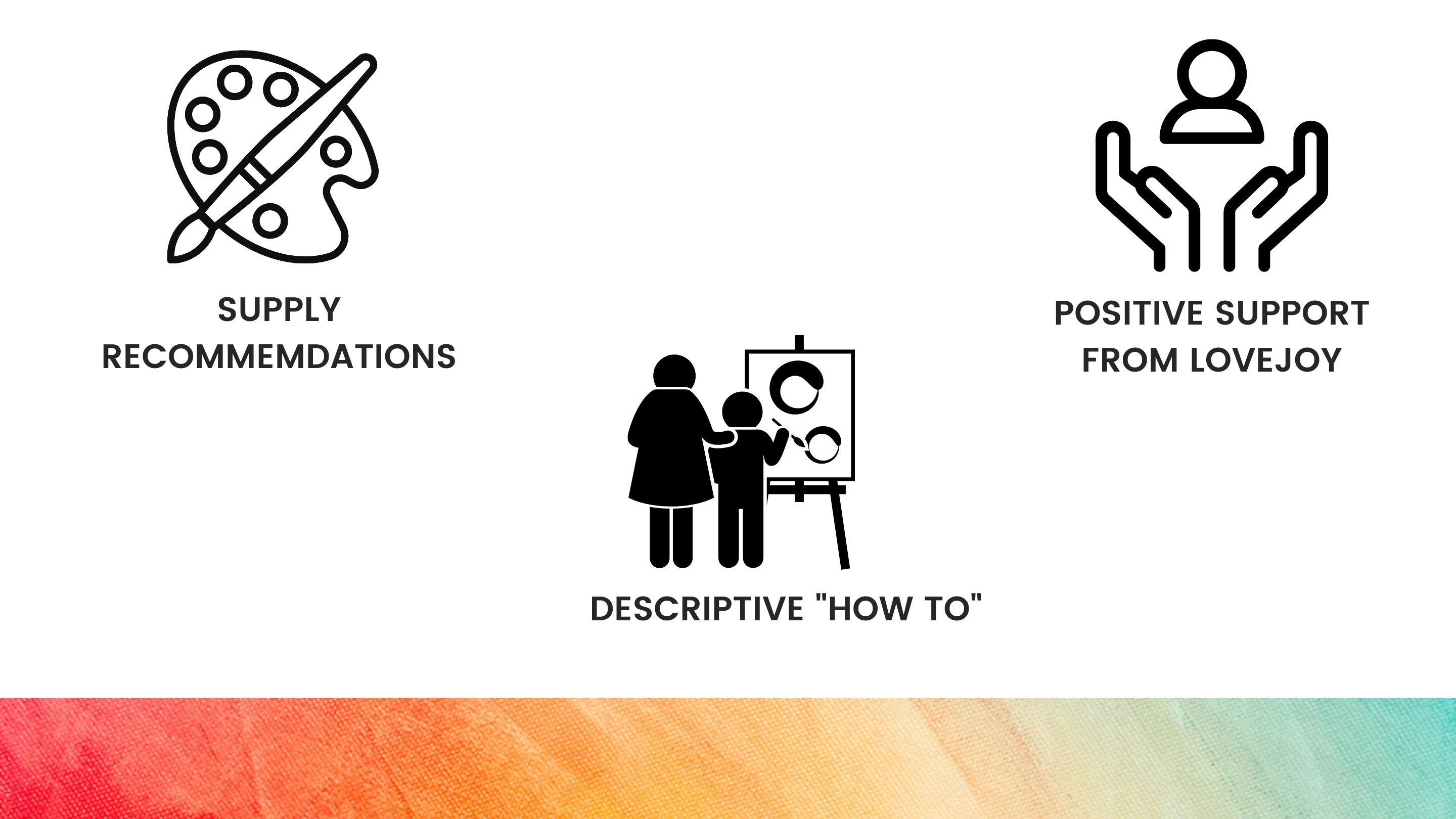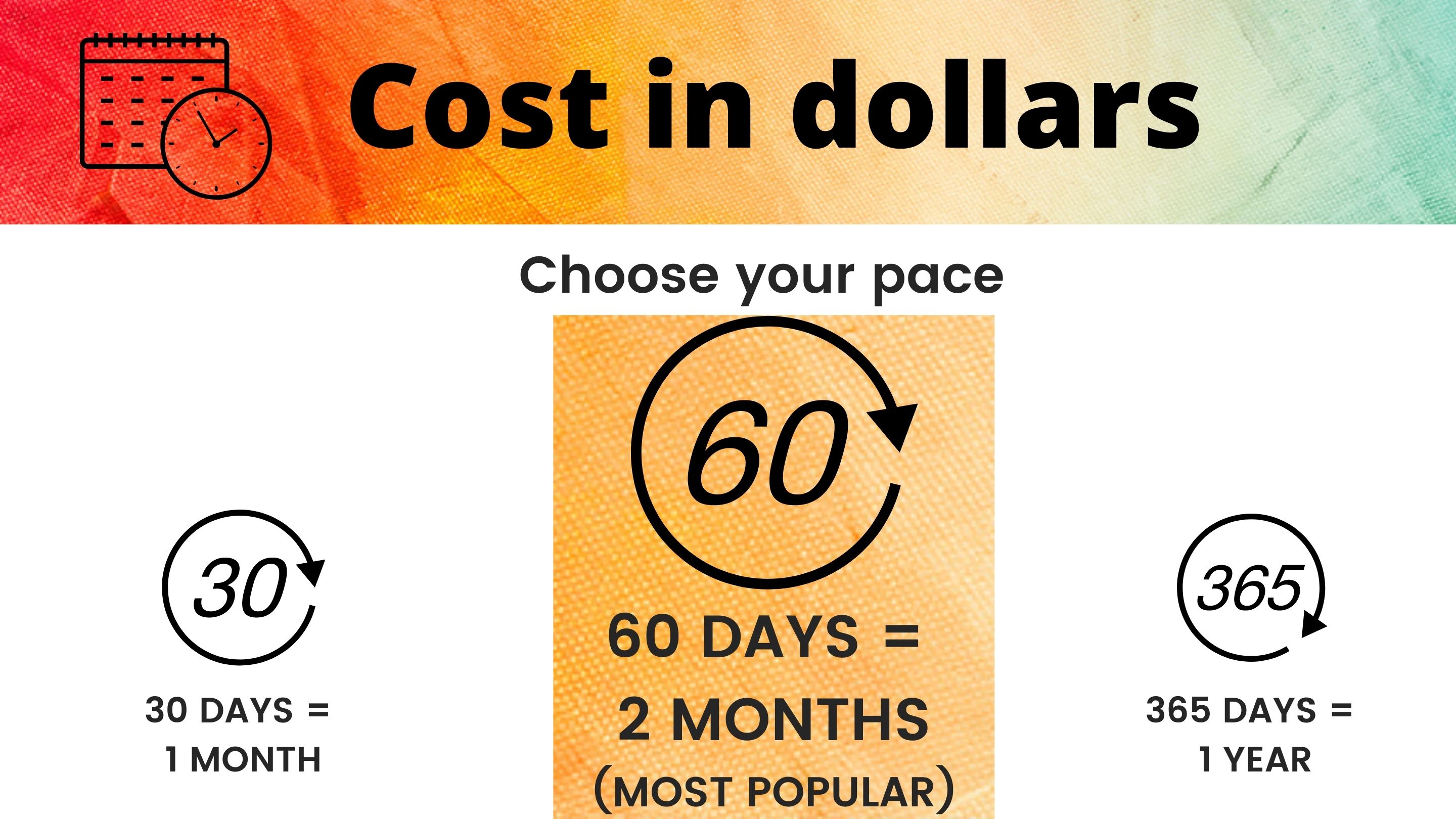 Paint your Pet - Realistic
Paint as many pets as you want in 30/60/365 days


FYI - You can start and finish 1 painting in 1-2 days


Frequently Asked Questions
I want to paint more than 1 pet? can I do that?
You will have access to the full paint your pet course and can paint as many pets as you want during the timeframe of your purchase. Happy Painting! These make wonderful gifts
Can I practice painting for FREE?
Yes! You can. There are a few free & $3 courses listed on PaintwithLovejoy.com You can also search "Paint with Lovejoy" on youtube to find free lessons and get comfortable with Lovejoy's teaching style. You will still need to purchase your supplies as needed.
I've never painted before, is this course for me?
Yes! this course is for you (any age). Perfect for first-time painters! You will be guided step by step through the process of painting your pet, you will learn how to see & paint the value scale (light & dark shades) of your pet's fur. This is a basic art concept that you will be able to take into all your future creative projects.
I can't even draw a stick figure, no way I can draw my pet!
Don't worry, you don't have to draw a stick figure! You will print your pet's photo then trace & transfer the outline to the canvas using carbon paper or graphite transfer (step 1). For painting, you will be making dot or dash marks for the fur. You are encouraged to embrace your inner 5-year-old and have fun. YOU will be proud of yourself for getting creative and stepping out of your comfort zone!
Is this 1 year of instruction?
No, This is a self-paced course with support from Lovejoy via the private paint your pet group. Many students complete their first pet portrait in 2 days. With having 30/60/365 day access to the course you are able to paint as many pets as you like. Most of my students have more than 1 pet, and it's a great practice to paint as much as you can. These make wonderful gifts ;)
How is this different from your in-person workshops?
This course is available to anyone in the world. I created the course for all the people who wanted to but could not attend one of my in-person workshops. You will actually learn more in the online course because I will teach you all the prep work, tools, and color mixing that usually did for my workshops, so you will walk away with a better understanding of painting in general and can explore other subjects with more confidence in your skills.
How to I sign up for the Course?
Enter your email to be sent the links and info for each course. (you'll also receive a discount code to sign up)
How do I communicate with Lovejoy for help?
Many of your questions will be answered in the course. You can communicate with Lovejoy via a private slack group (info in the course) or directly via email
[email protected]
Are refunds available if I don't like the course
Sales on all products/courses are non-refundable. We will try to resolve any issue. email
[email protected]
, Please include your name and email used when registering We recommend trying the free or $3 courses to see if you like painting and Lovejoy's teaching style.
Where does my money go? Is this a corporation or an individual?
In this day and age, we want to know what and who our money is supporting. For "Paint with Lovejoy" your full payment goes to Lovejoy, the individual artist. Lovejoy created, painted, edited and produced this course all by herself. It was a labor of love, but well worth the effort to help many people find their joy in painting their pet at home.
What about supplies?
Please check out step 1 - Pick & edit pet photos & Supplies to acquire. Lovejoy recommends 3 different full painting kits you can order on amazon, ($14-$65/Kit) If you prefer purchasing supplies individually or at your local art store, recommendations are provided. (Basic Supplies: Canvas, paint, brushes, water cup, & plate)
I have a Gift Certificate? what do I do?
Yay! I'm so glad you were gifted a course. Look at your gift card for the course you were given (realistic or POPART) Click the appropriate link for the "duration" you were gifted. At the checkout you will enter your code where it says "code/coupon"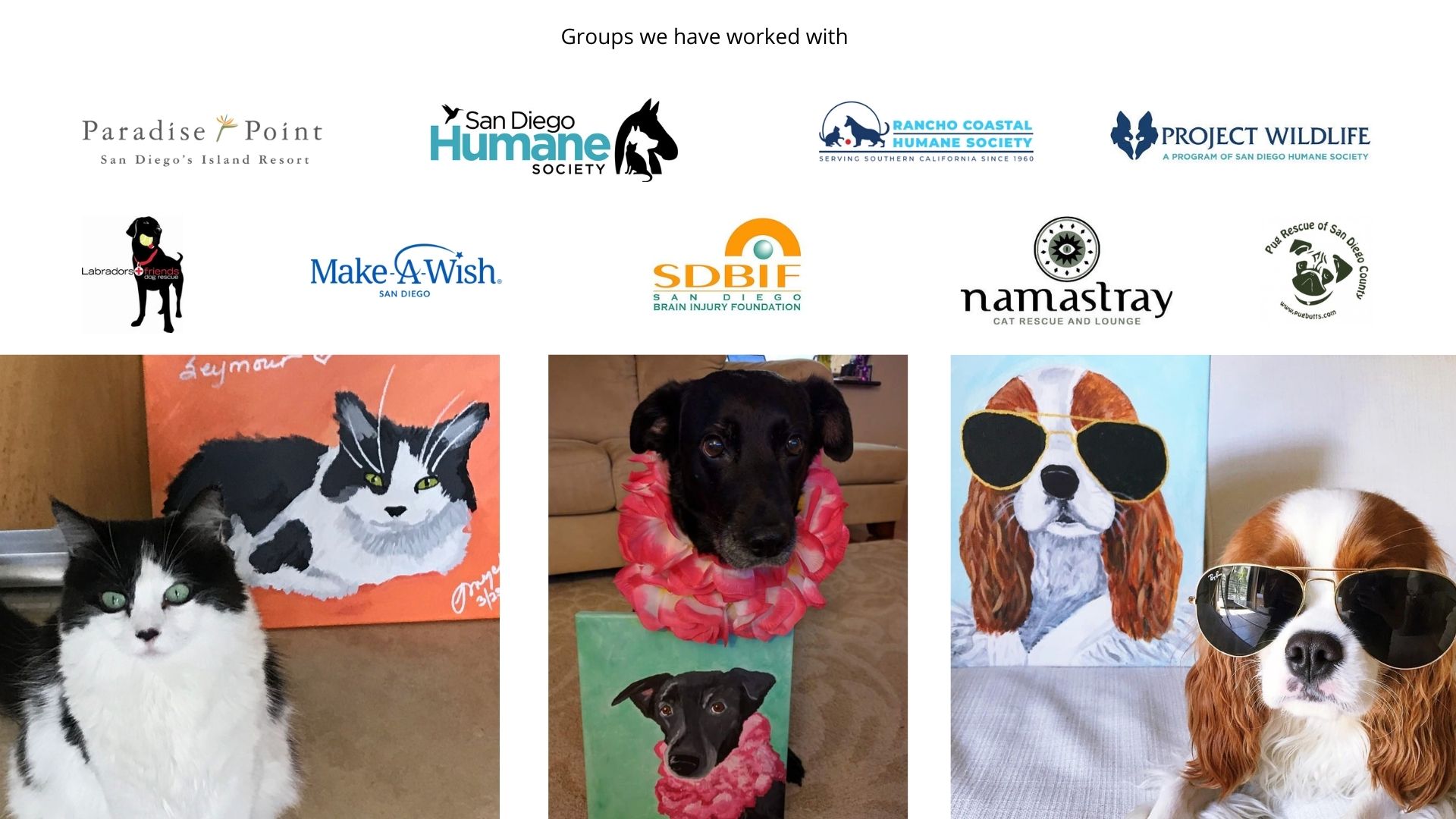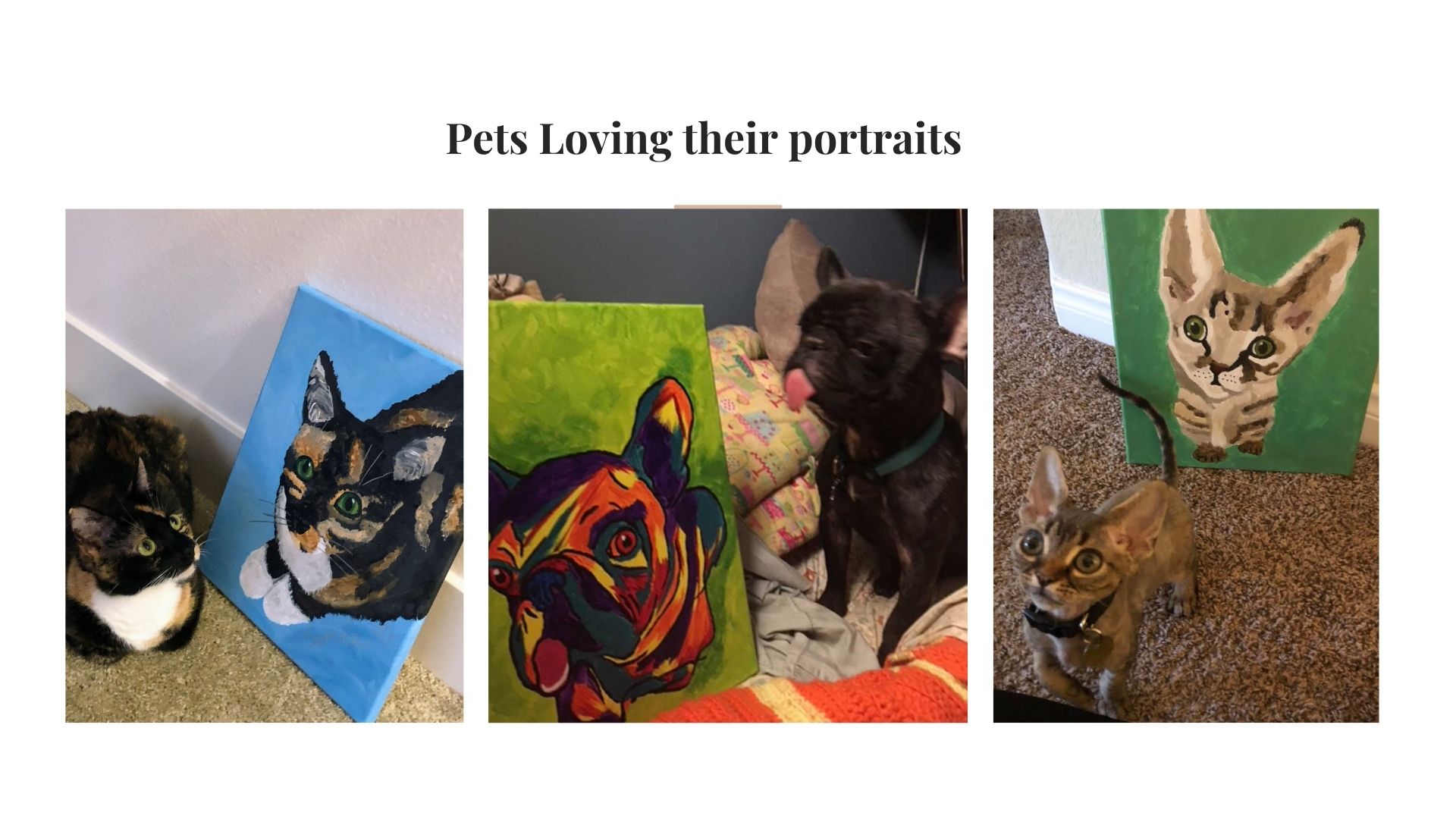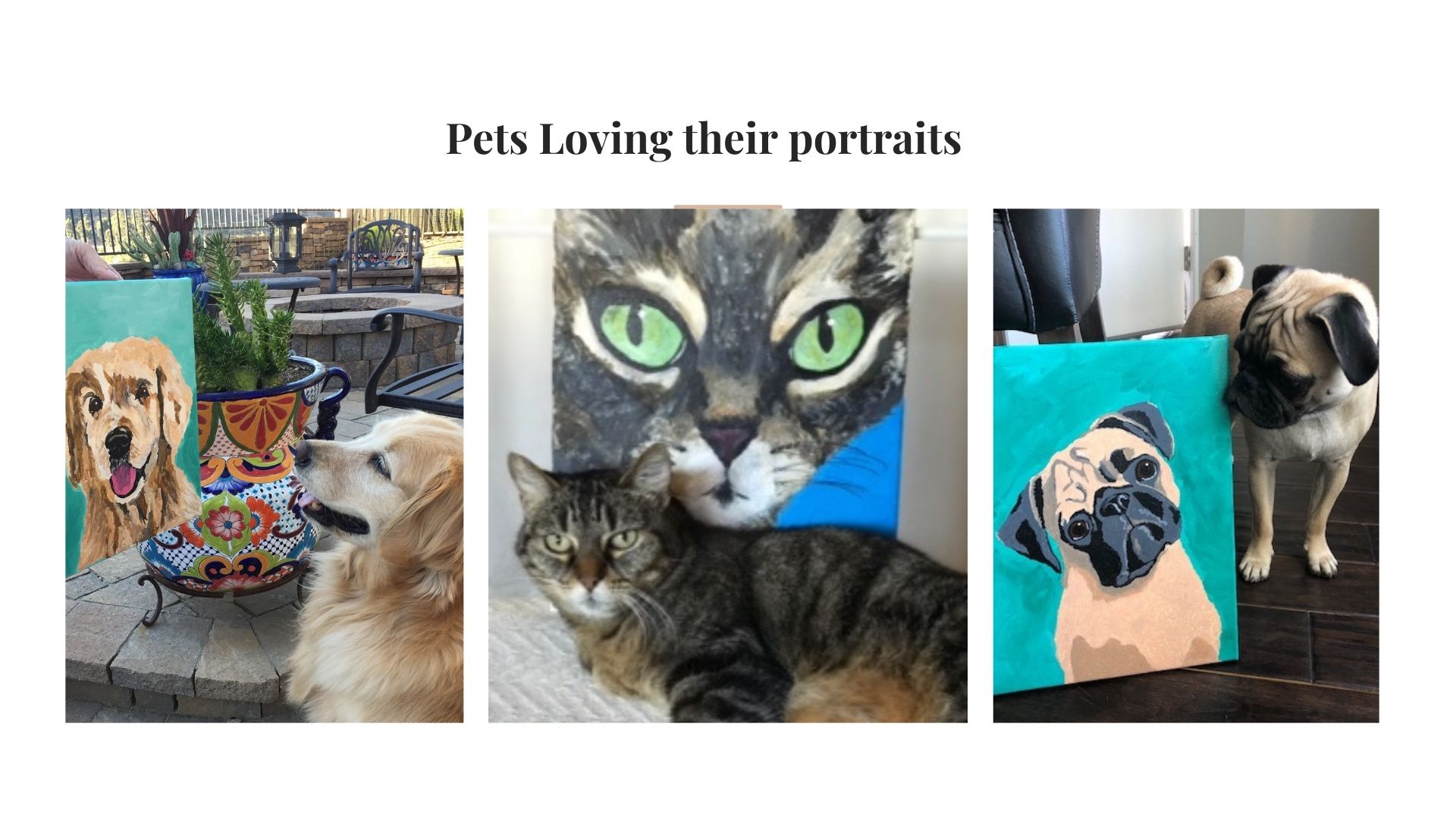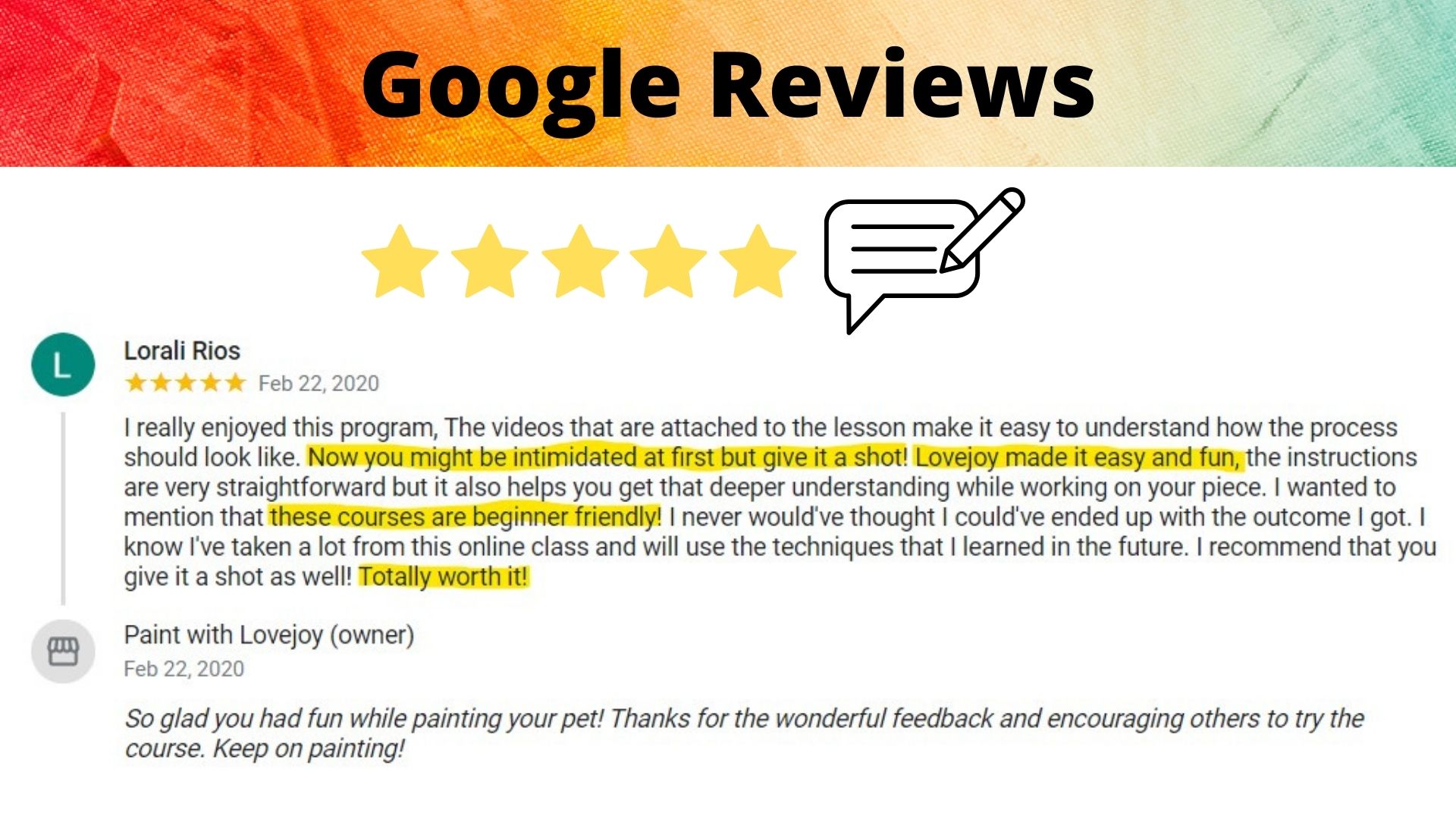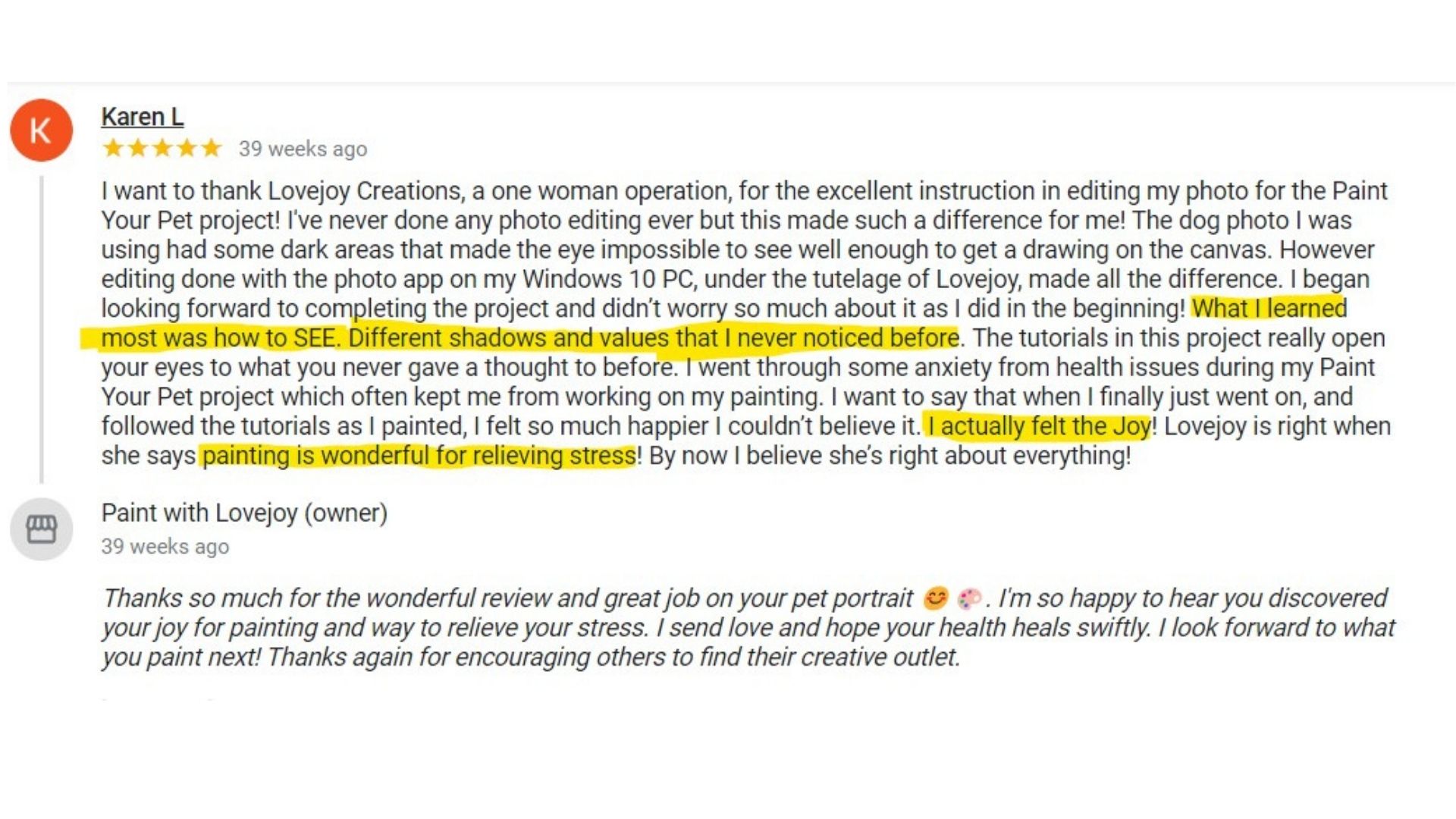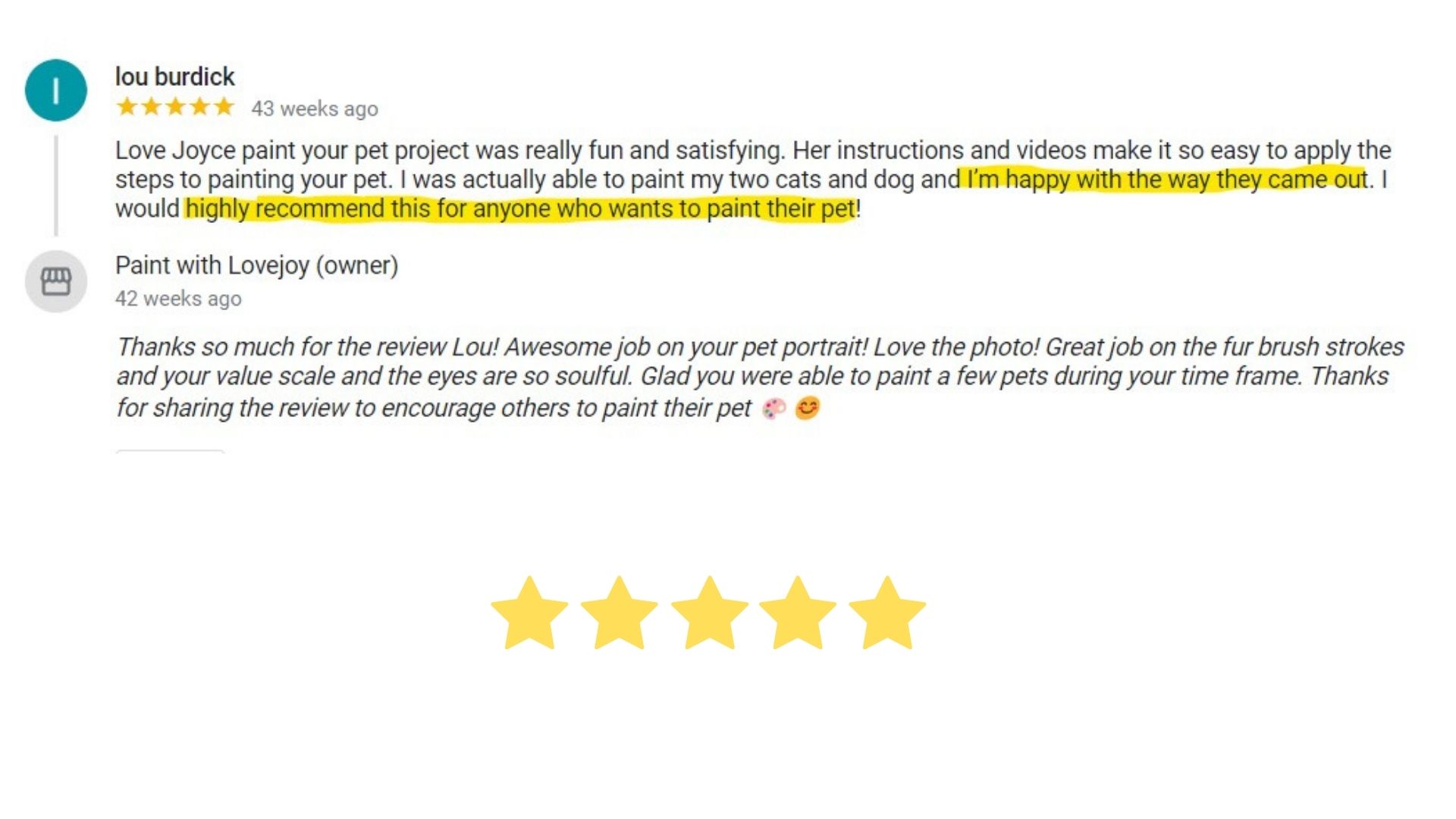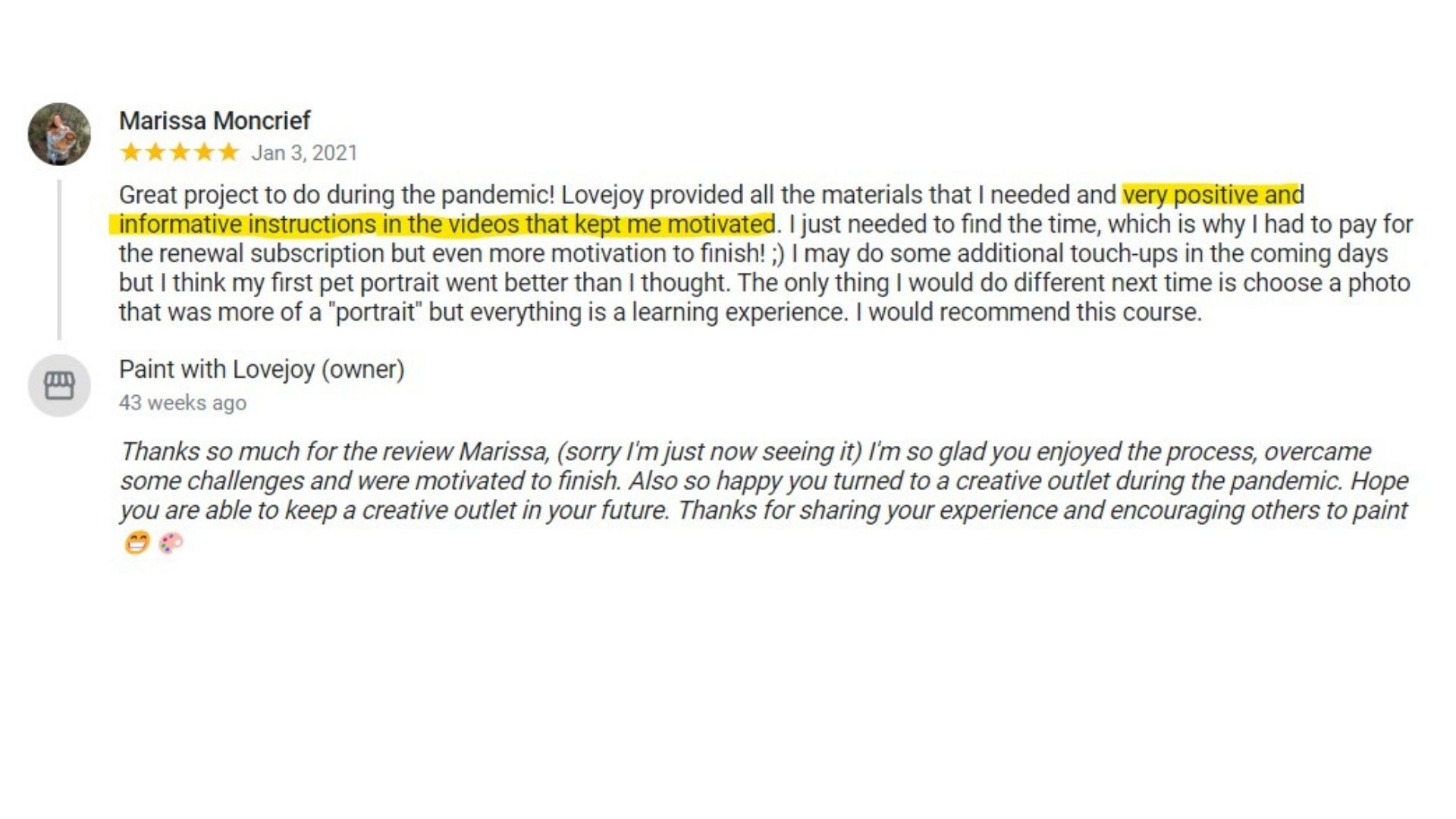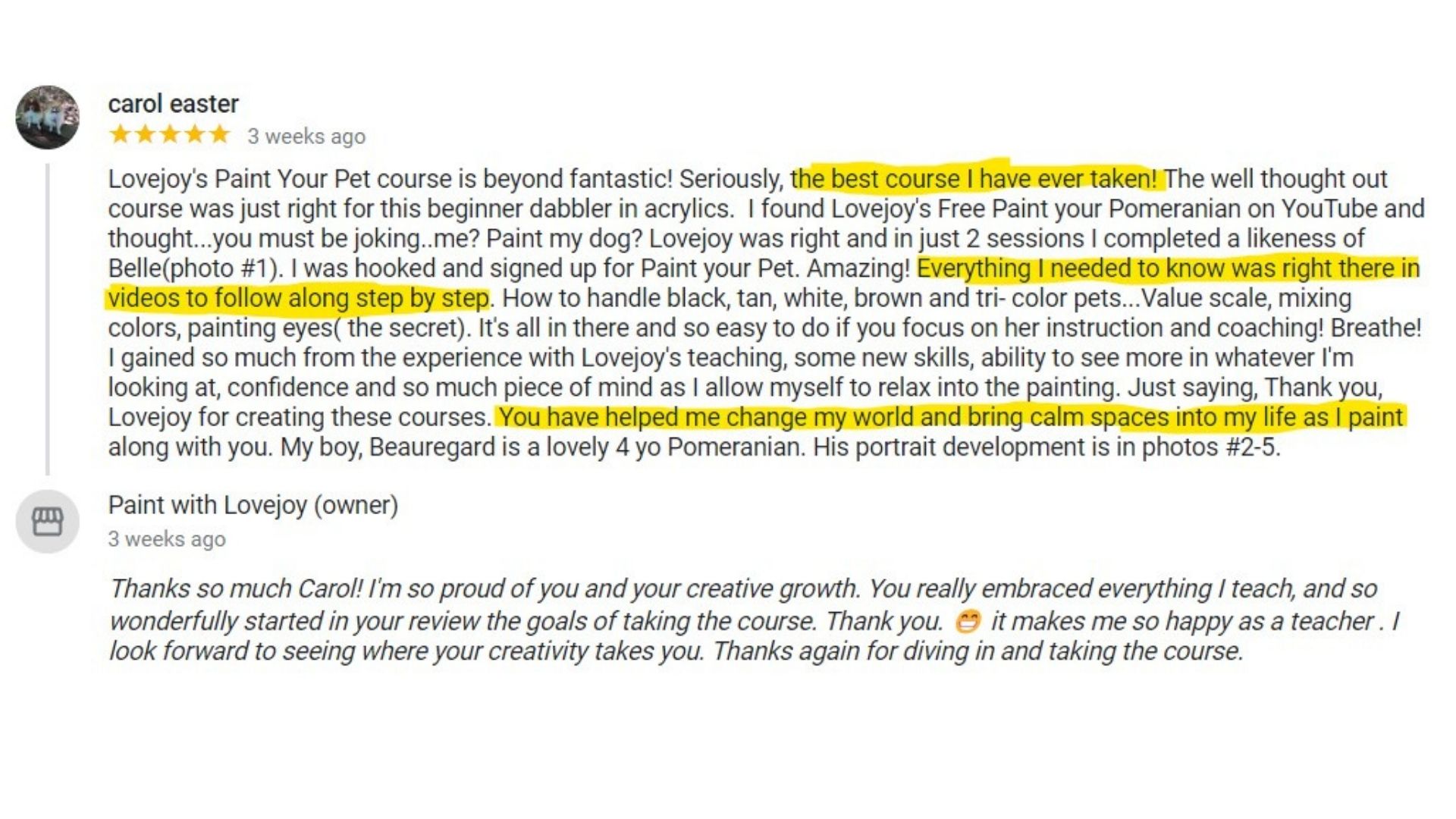 Your Instructor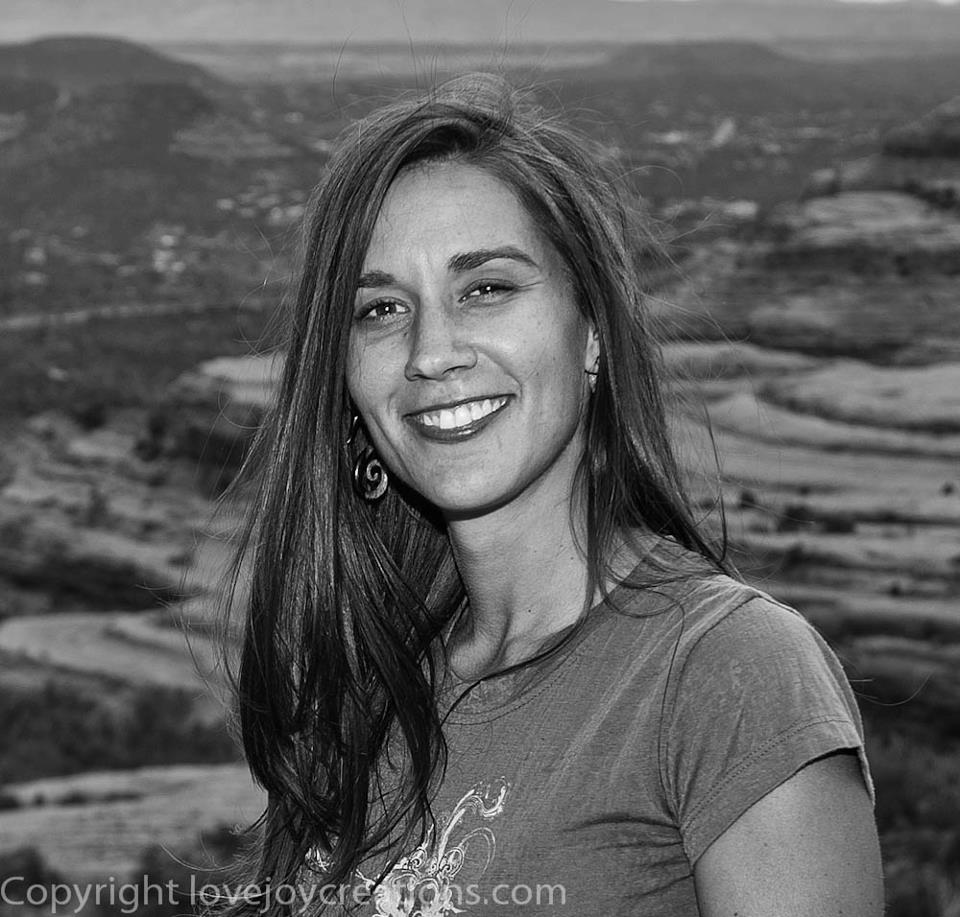 Lovejoy has taught first-time & beginner painters exclusively for the last 15 years, her "Paint Your Pet" class was the first in San Diego in 2013, and with the endorsement of the San Diego Humane Society & other local non-profit rescue groups the class became an instant hit! Her local students have helped the class grow by coming back and bringing friends. She has helped self proclaimed un-creative people find a joy in painting and see the world from a new perspective. It is from her students enthusiasm and support that Lovejoy pushed to develop this as an online course.

Lovejoy graduated from Savannah College of Art & Design in 2003. Her goal when leaving Savannah was to earn a living as an artist and to be creative and active every day. She then spent the next seven years developing her style with the palette knife and bold use of color in Sedona, AZ. "I usually don't know what my final art piece will look like when I start, only the subject and basic composition. Finding most of my creative flow within the wildlife genre, I developed a way to sculpt with paint, layer by layer. Creating a beautiful play of lights and shadows, full of unexpected colors side by side. It's a dance, a push and pull until the form becomes whole. I find so much peace when I'm creating," - Lovejoy.
See Lovejoy's professional portfolio here www.lovejoycreations.com