First-time Painter Bootcamp

(offered online during FEB/MAY/AUG/OCT)


The next one (FEB) starts: Jan 29th, 2023
Registration opens: Jan 22nd, 2023
Subscribe to the waitlist for more info & Earlybird registration (spots are limited)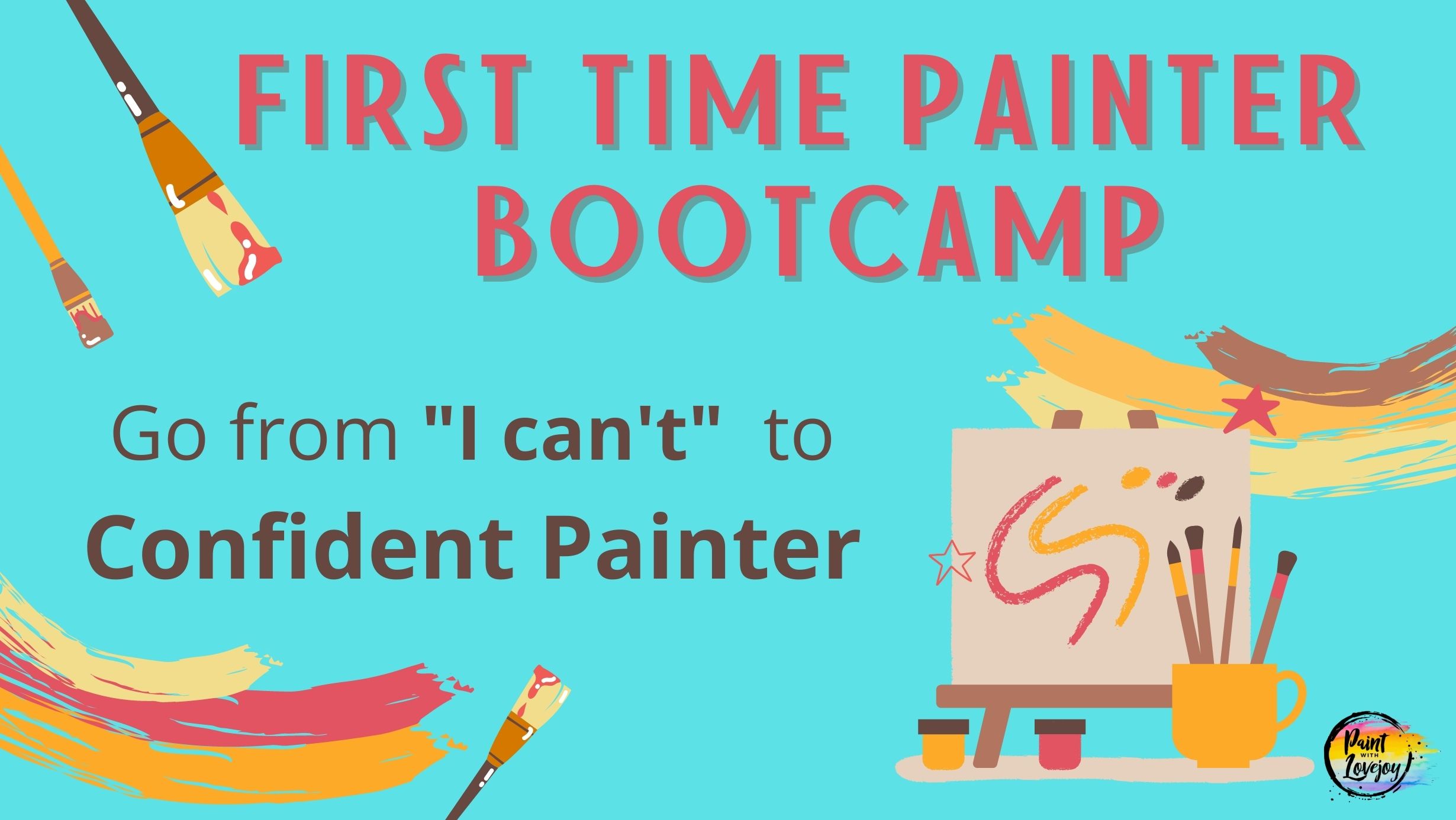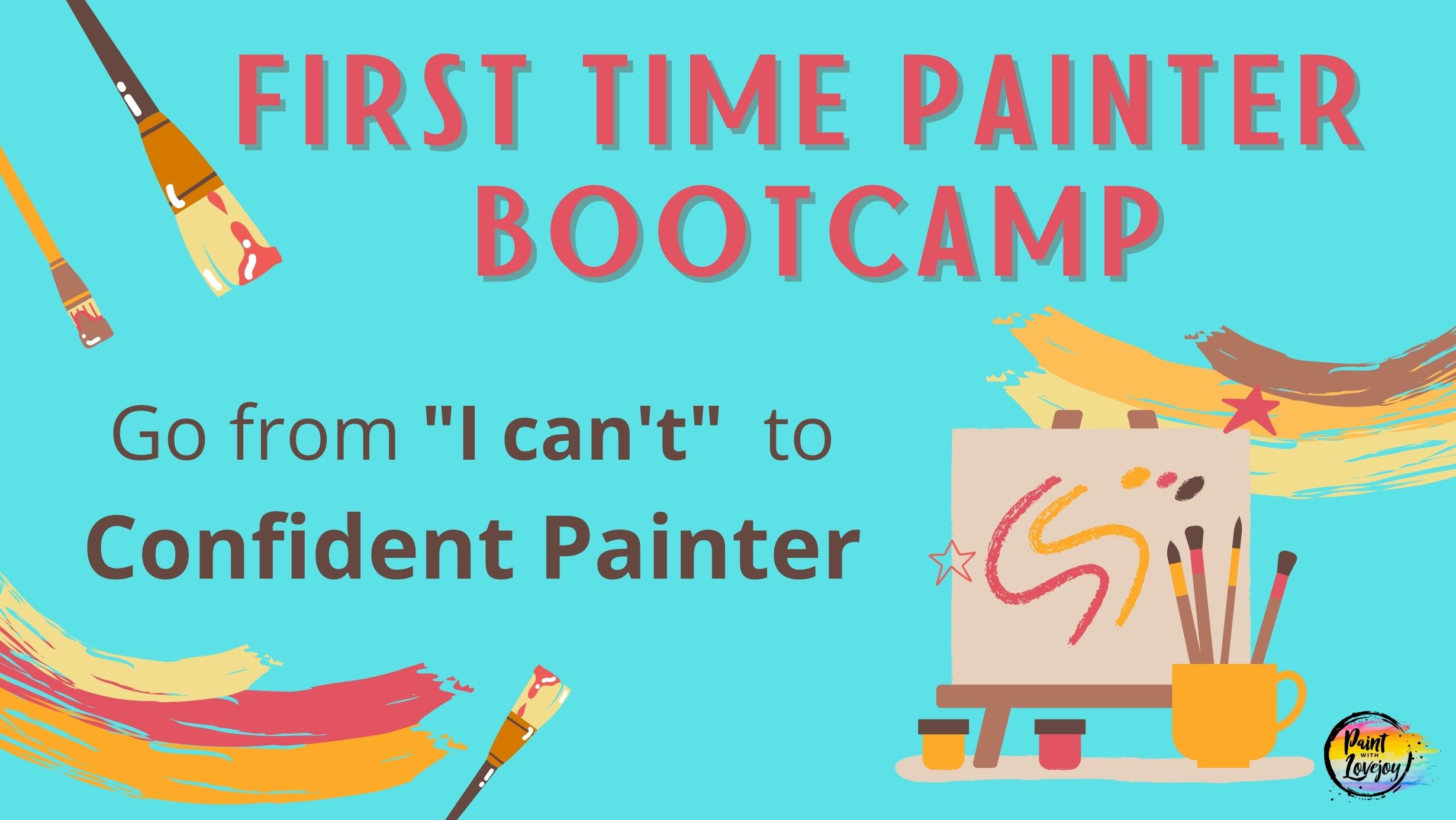 Do you relate to any of the following?


Have you enjoyed the paint and sip experience and
want to paint at home but not sure where to start?
~

Do you want to paint with ArtSherpa, Ginger Cook, or Painting with Jane, but think their painting tutorials look too hard?
~
Do you say "I'm not creative" or "I can't paint" any time a creative project is mentioned?
~
If you can relate to any of the above statements then you are a Scared Creative.

A scared creative wants to paint and be creative but they are:

Scared their painting will look bad
Terrified they will fail
Afraid their friends/ family will make fun of them
Decline any creative project presented to them
Envious of others' natural creativity
Jealous when they see kids create without thinking/judgment

Lovejoy has taught first-time & beginner painters for the last 15 years, she has helped thousands of scared creatives become CONFIDENT Painters, with her method.


Now, imagine for a minute what a Confident painter feels like?
A Confident painter =
Has an understanding of the tools/supplies involved
Has a comfort level with using the tools and mixing paint
Has a positive mindset that they are always learning
Is kind to themselves as they learn a new skill
Is willing to try creative things that scare them
Looks back on their creative journey, sees their growth, and builds more confidence for trying new things
---
Are you ready to go from scared to Confident?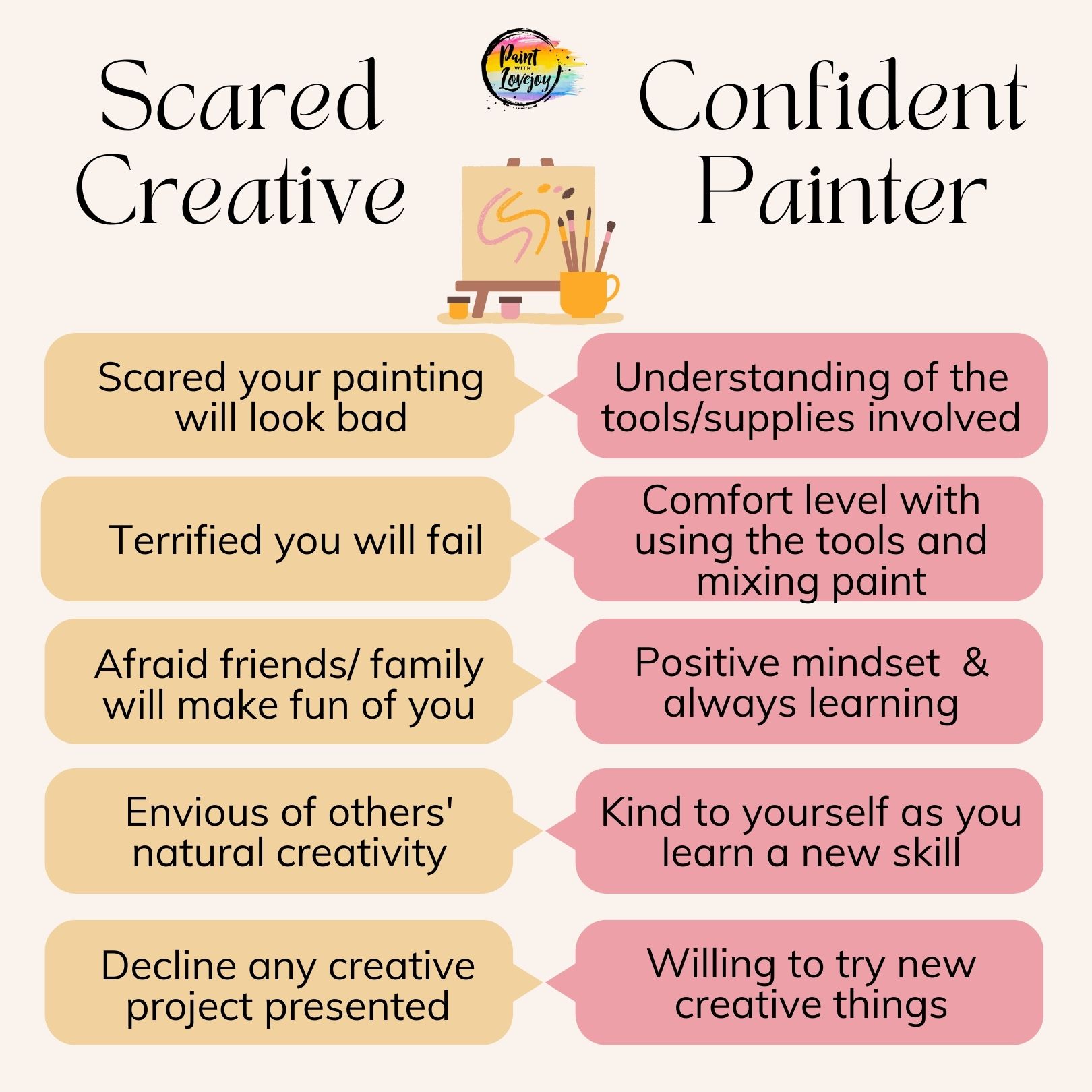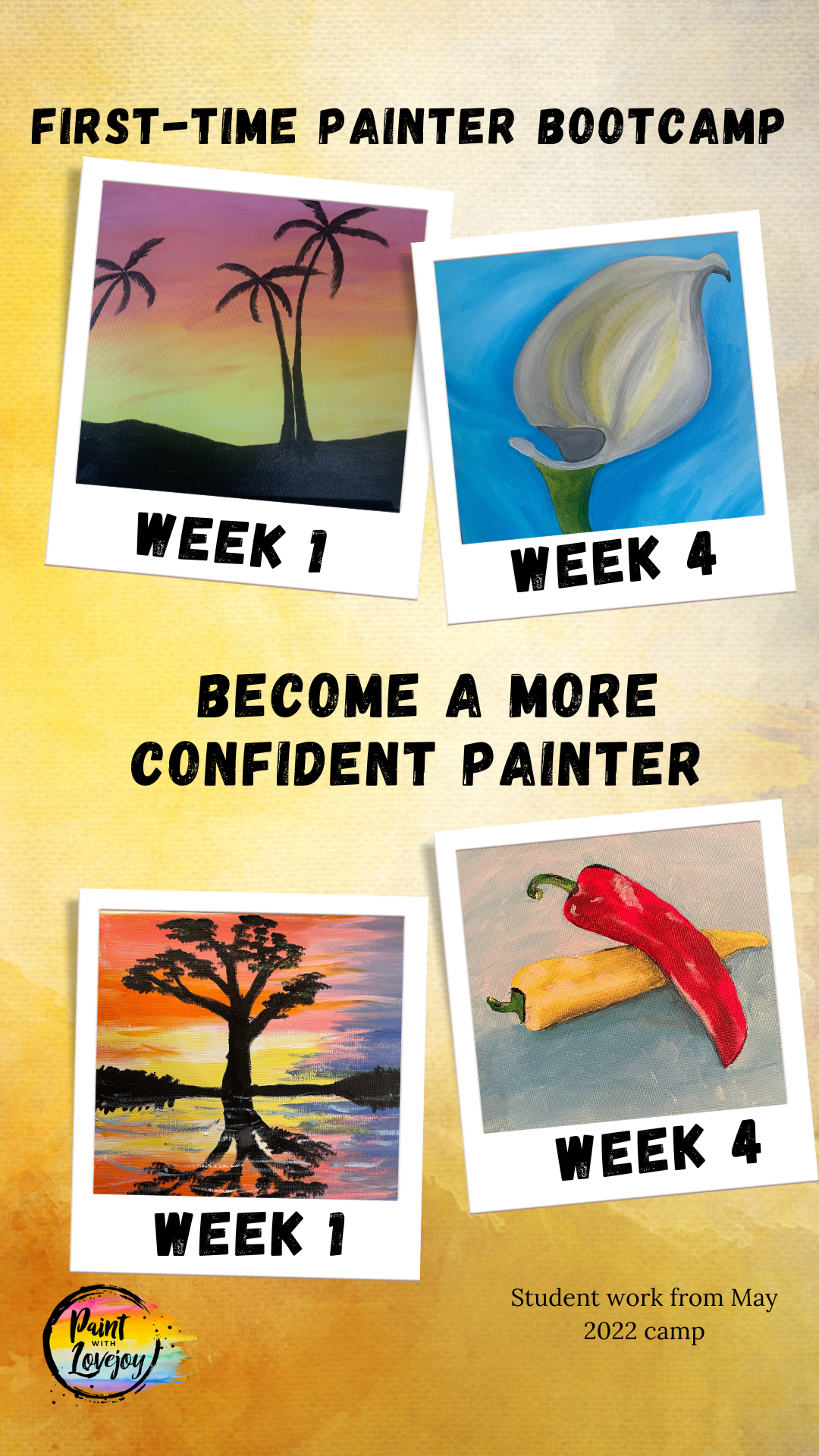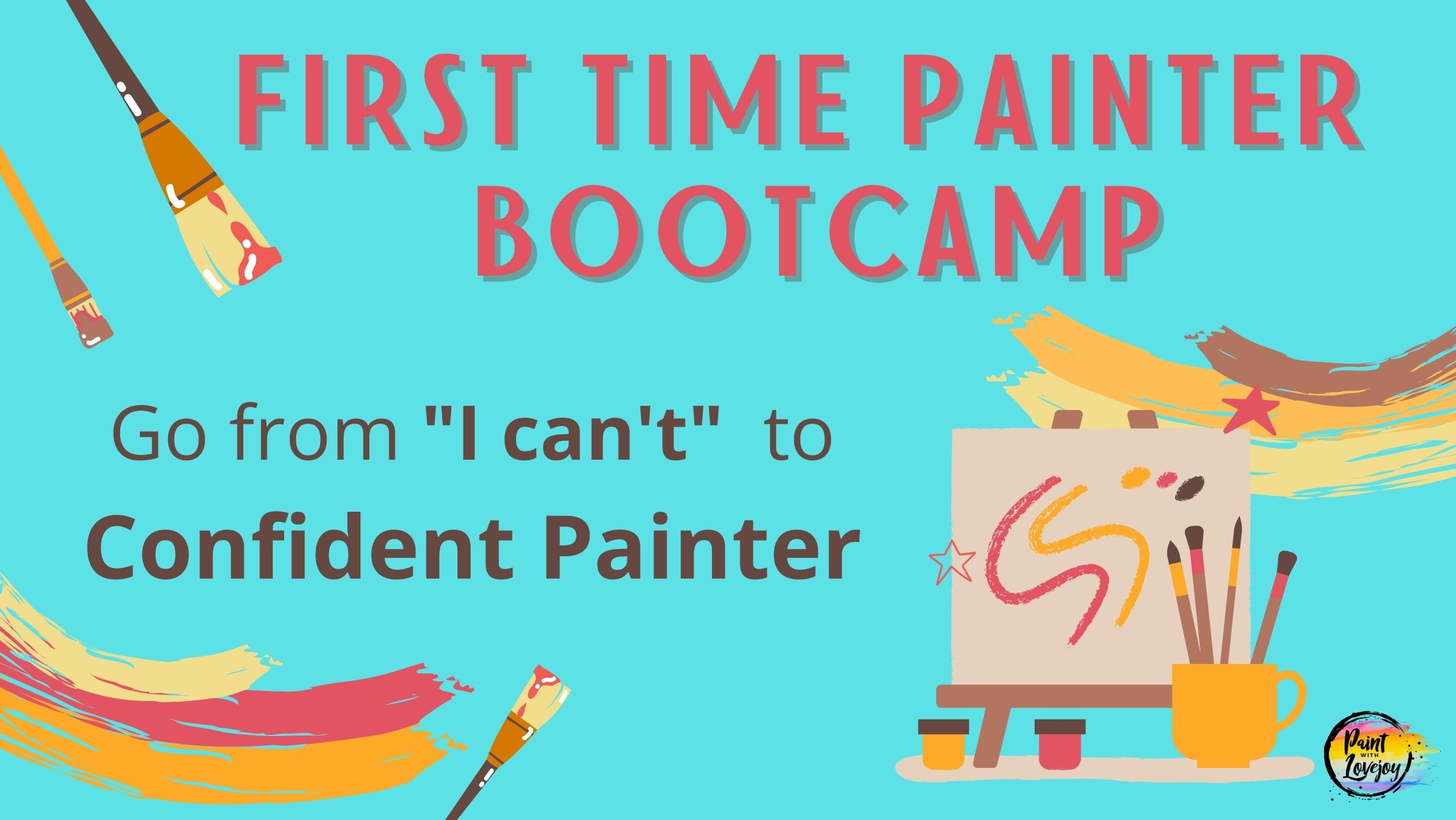 In this 4-week Bootcamp
You will transform from a scared creative into a CONFIDENT Painter.
Lovejoy will give you weekly feedback on your work


Perfect for First-time painters of ANY age!


This Boot Camp will cover:
---
With the Lovejoy Method & Direct Support, your CONFIDENCE will grow!

Gain an understanding of the basics of acrylic painting
*30 painting tutorials to get comfortable with your new skills

Cultivate a positive mindset for creativity
*Mindset tips, Positive support & feedback from Lovejoy

Learn that practice creates progress
*weekly painting assignments

Learn to push your skills
*weekly feedback from Lovejoy will give you support to grow

Discover the relaxing benefits of painting
*You will start to look forward to your "Creative time" & de-stress from the week

Learn from a teacher with 15 years of experience teaching first-time painters
*Lovejoy has helped thousands of students transform from Scared Creative into a Confident painter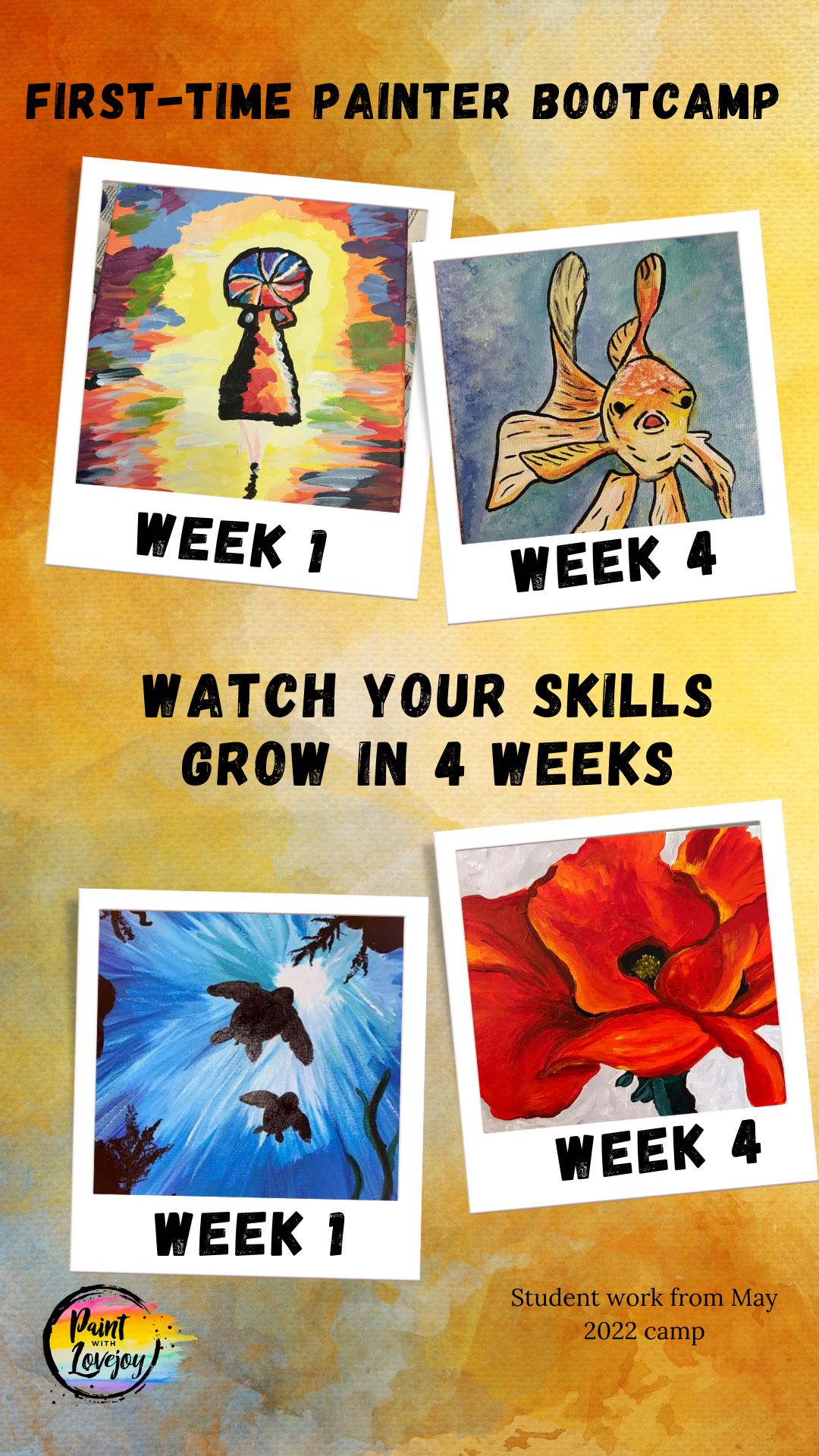 ---
To become a Confident painter in 4 weeks you need to: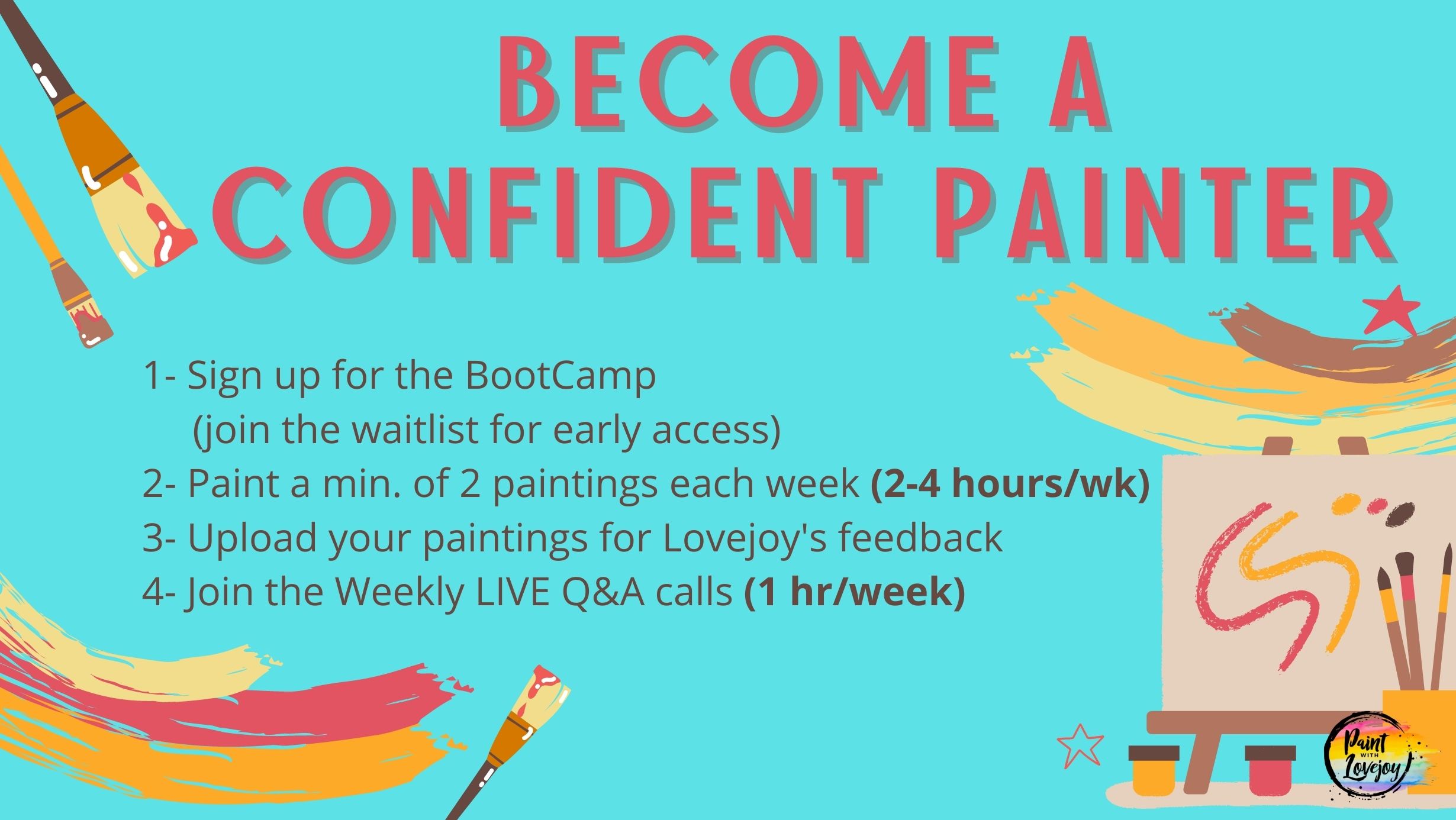 ---
After this Creative Bootcamp, you will have the CONFIDENCE:

To take on creative projects

Try more challenging paintings
(from Lovejoy, the Artsherpa, Ginger Cook, Painting with Jane, etc.. on youtube)

Have a fun activity you can do with friends and family.

Start your relaxing creative hobby

Make creative gifts for your loved ones


---
First-time Painter Bootcamp

(offered online during FEB/MAY/AUG/OCT)


The next one (FEB) starts: on Jan 25th, 2023
Registration opens: Jan 22nd, 2023

Subscribe to the waitlist for more info
& Earlybird registration (spots are limited)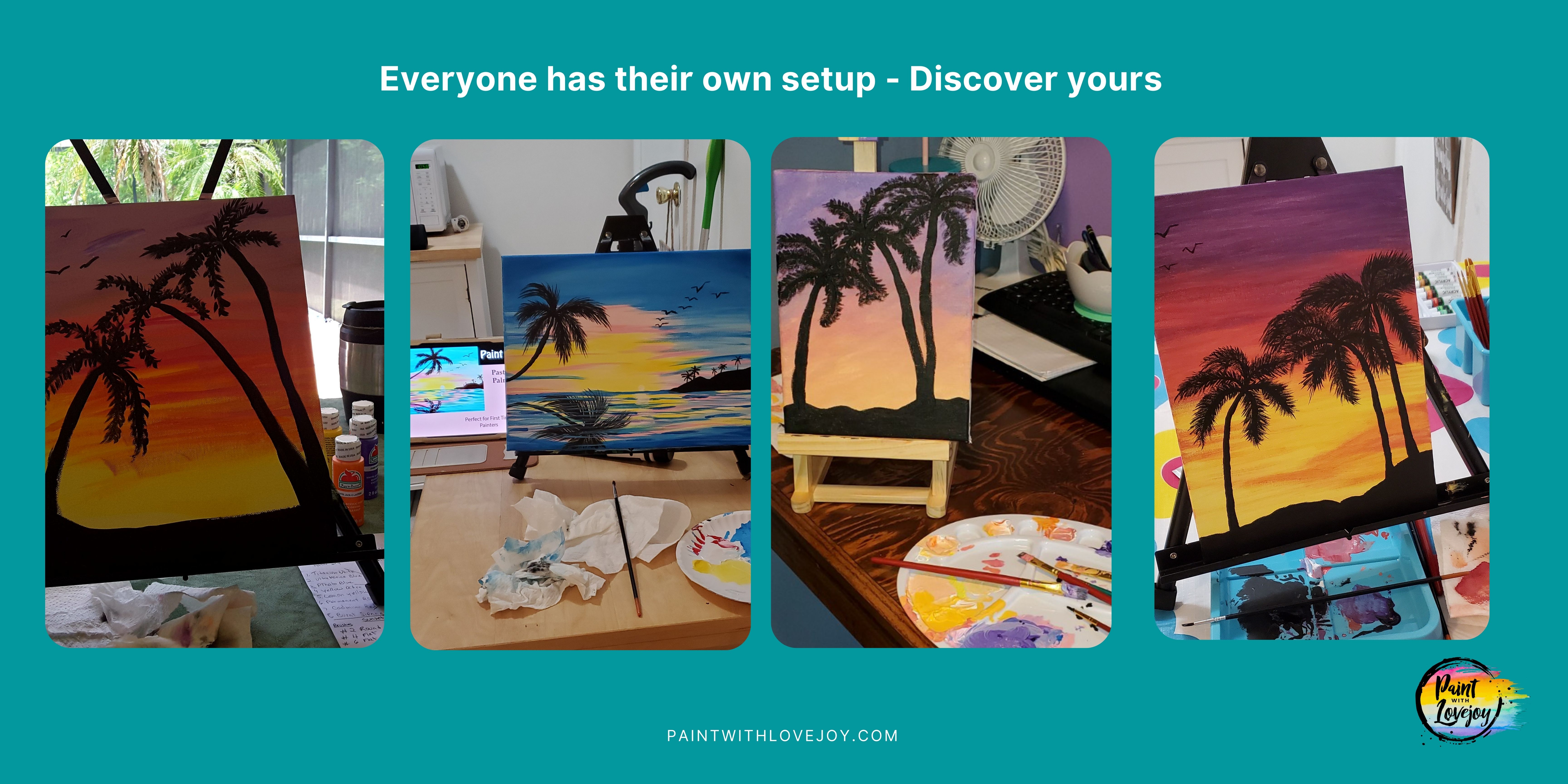 30 paintings to try!
here are a few: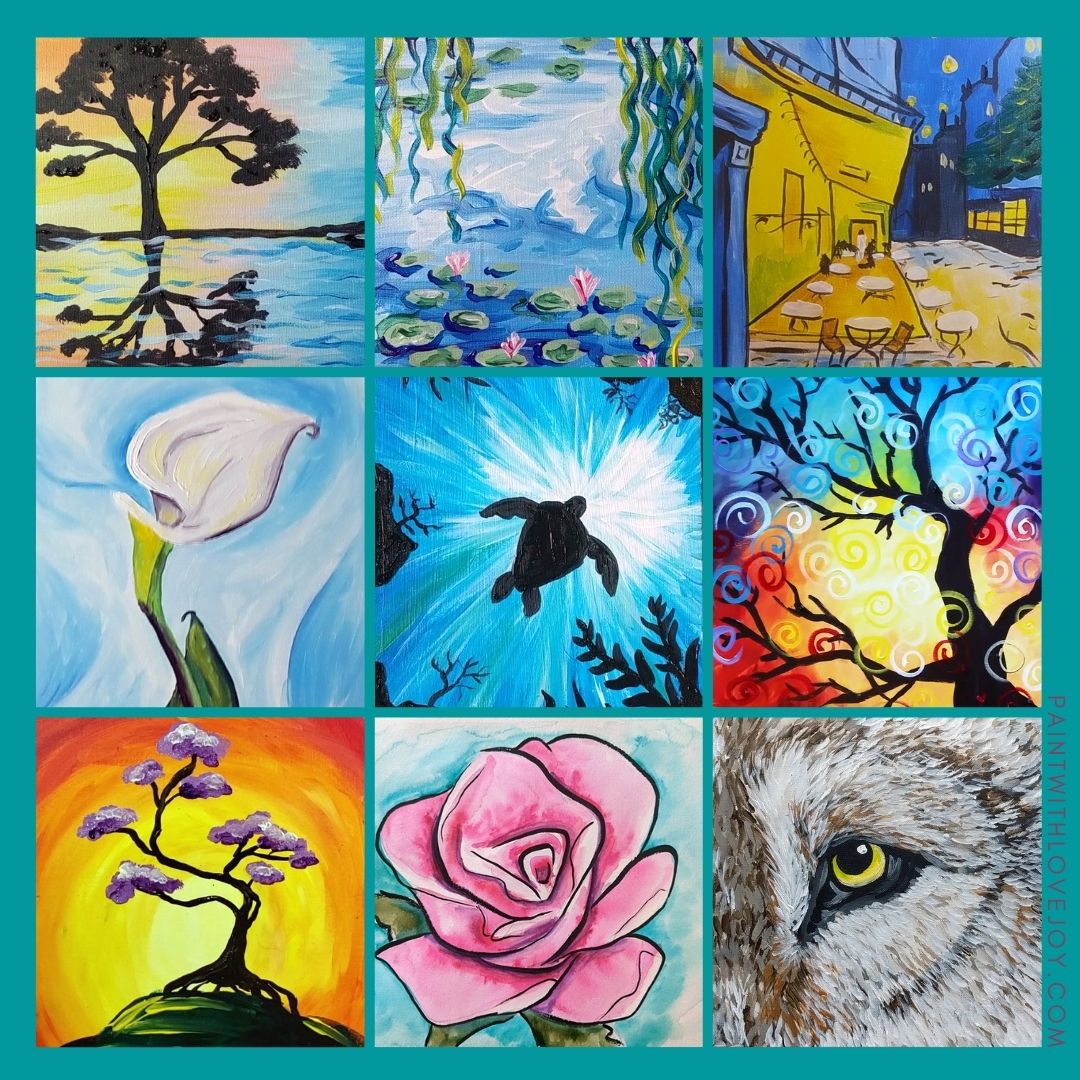 Your Instructor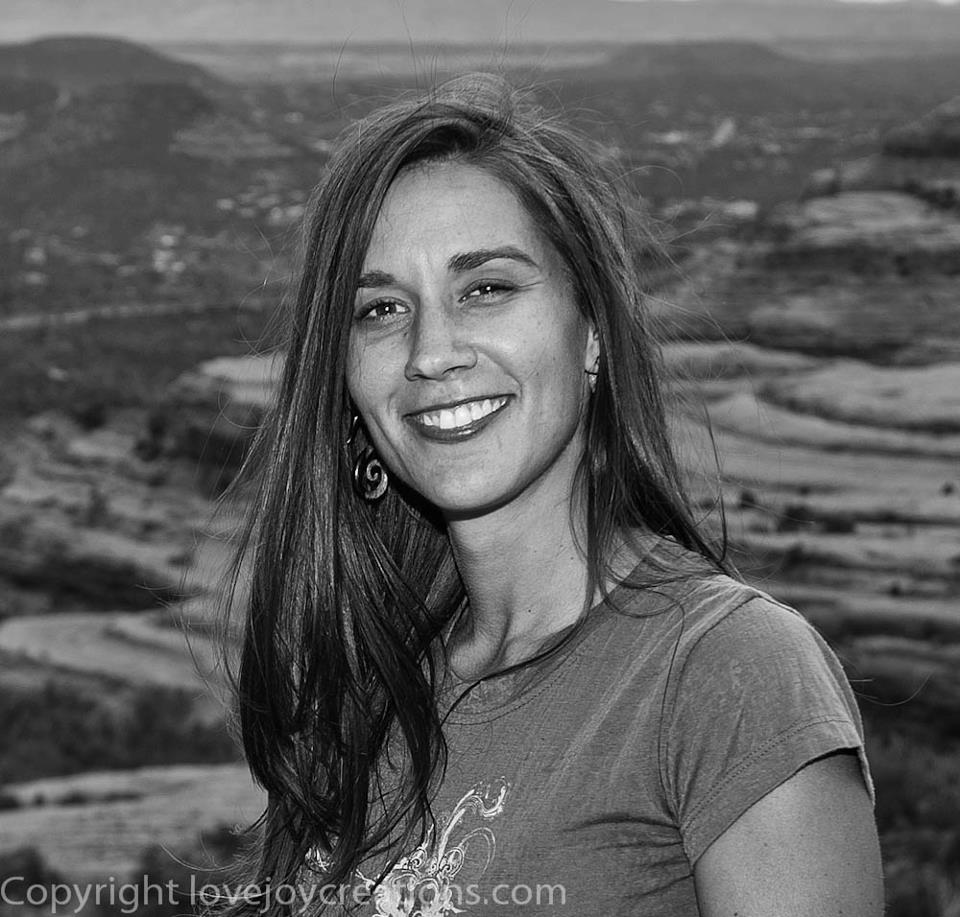 Lovejoy has taught first-time & beginner painters exclusively for the last 15 years, her "Paint Your Pet" class was the first in San Diego in 2013, and with the endorsement of the San Diego Humane Society & other local non-profit rescue groups the class became an instant hit! Her local students have helped the class grow by coming back and bringing friends. She has helped self proclaimed un-creative people find a joy in painting and see the world from a new perspective. It is from her students enthusiasm and support that Lovejoy pushed to develop this as an online course.

Lovejoy graduated from Savannah College of Art & Design in 2003. Her goal when leaving Savannah was to earn a living as an artist and to be creative and active every day. She then spent the next seven years developing her style with the palette knife and bold use of color in Sedona, AZ. "I usually don't know what my final art piece will look like when I start, only the subject and basic composition. Finding most of my creative flow within the wildlife genre, I developed a way to sculpt with paint, layer by layer. Creating a beautiful play of lights and shadows, full of unexpected colors side by side. It's a dance, a push and pull until the form becomes whole. I find so much peace when I'm creating," - Lovejoy.
See Lovejoy's professional portfolio here www.lovejoycreations.com
Frequently Asked Questions
When does the course start and finish?
The next First Bootcamp is FEB 2023 (first meeting Jan 29th). LIVE Support from Lovejoy last 4 weeks. Registration opens on Jan 22nd. Sign up for the waitlist to receive early registration access. You will have lifetime access to the tutorials in the course.
How long do I have access to the course?
The Boot camp is a 4-week session with LIVE Support from Lovejoy, via email feedback, live Q&A, & group art show. You will have access to all painting tutorials in this course forever
Are refunds available if I don't like the course?
Sales on all digital products/courses are non-refundable. We will try to resolve any issue. email
[email protected]
, Please include your name and email used when registering.